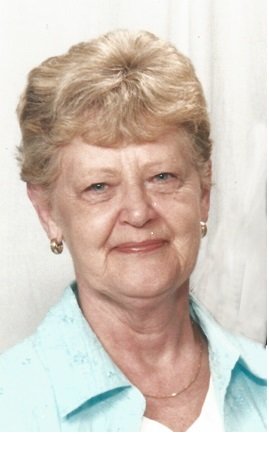 Obituary of Sharon Jeanette Hume
We are sad to announce the passing of Sharon Jeannette Hume age 75 on March 5, 2020. Born in Halifax in 1944.
Sharon attended Saint Mary's Girl's School, St. Patrick's High School (graduating in 1963). She was an employee of CIBC for 27 years, followed by 10 years with Pivotal Power. Not content with staying home all the time, she went to work for Superstore and found enjoyment with her co-workers and customers. Sharon was a voracious shopper who could be counted on to find the best deal. She enjoyed making clothes and crafts. A Monarchist at heart, Sharon was fully attuned to all events surrounding the Royal Family. The seasons, especially Christmas, were special to her. Decorations were everywhere. If there was someplace to hang a decoration, she found it. Family will miss her lemon meringue pie and deviled eggs. Her devotion to her children was unquestioned.
She will be remembered by her husband, Darius; son, Brandon; daughter, Amber (Jarod); grandson, Ryder; brothers, Jon, Paul, and Robert; sisters, Linda, Valerie, and Pamela. She was predeceased by her parents, Harold (Chic) and Cecelia Little; brother, Arthur and sister Cecelia.
Cremation has taken place and there will be no visitation, a funeral Mass will be held in the church of her baptism and marriage, St. Mary's Cathedral Basilica, on Friday, March 13th at 10:00 a.m. Mass will be followed by tea & sweets in the lower hall. Burial will be held in Sunrise Park Cemetery, Prospect Road, Hatchet Lake. Family flowers only. Donations in her name may be made to any charity of choice.