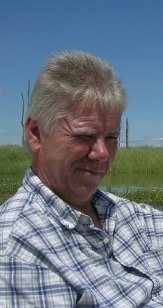 Obituary of Steven Allan Tanner
With heavy hearts, the family of Steve Tanner wish to announce his passing on Sunday, April 19th, 2020 aged 71. He was born in Halifax on October 17th, 1948 and died peacefully and surrounded by his family on a sunny afternoon in his home city. He was the son of the late George "Hap" Tanner and Francis Edgar.
He married his loving wife of 53 years in 1967 and started a family with the birth of his first son in 1969. He met his future wife at aged 16 and they were inseparable for over 55 years. Steve was a very proud member of IBEW 625 for over 55 years. He was a staunch union man and was introduced to the electrical trade at age 16 by his Grandfather, Jim Edgar of Bayside. His son Stephen and Grandson Noah also joined the electrical trade making 5 generations lighting up the world! Steve's greatest passion in life was nature and he loved being outdoors all year long, fishing and hunting. One of his fondest memories was an around the world trip for his 40th wedding anniversary where he saw abundant wildlife in places like Africa and Australia. In his early years he loved to play baseball and was a very good pitcher. He was a difficult man at times but also very loving and he will be best remembered for his very strong work ethic, his sense of humor and the love he had for his family. He will be greatly missed.
He is survived by his wife, Sheila; sons, Stephen (Letizia), Timothy (Wayne) and Scott (Charlene). He was an extremely loving and proud grandfather to Ska, Meranda, Noah, Sierra, Jillian, Nick, Bryce and Ceara. His eyes lit up when he saw or spoke of any of them. Steve was predeceased by his sister in law, Maureen and brother in law, Donald Downs whom he spoke of often and with great love. He was also predeceased by three beautiful women whom he loved dearly, sister, June (Jymy) Tanner and her granddaughter, Chelsea; niece, Sarah Probert.
A celebration of Steve's life will be held starting at 10am on Saturday, July 25th at 2020 Prospect Road, Hatchet Lake weather and covid/19 permitting.


Share Your Memory of
Steven