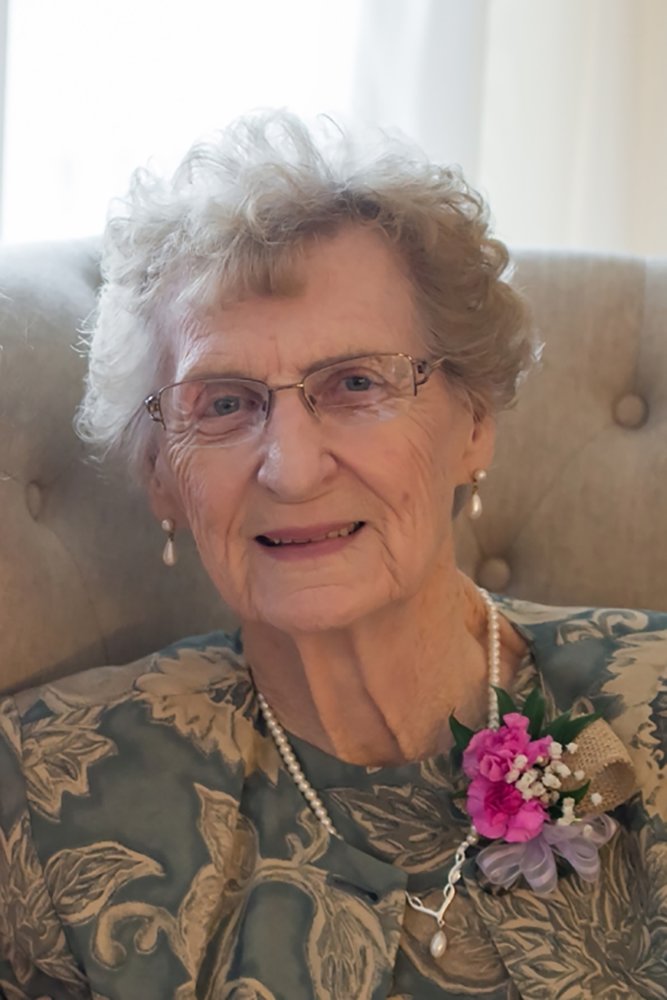 Obituary of Muriel Cilda Redmond
87, of Halifax, passed away peacefully on Saturday, May 23, 2020 in the QEII Health Sciences Center, Halifax. Born in South Branch, she was a daughter of the late Reuben and Mary (Taylor) Cox.
Molly was devoted to her family and lit up around her grandchildren and great-grandchildren. Muriel and Burris were among the original residents of MacDonald-Laurier Place where she lived for the past 25 years. She loved playing cards with her friends and neighbours and planning specials events there.
Survived by daughter, Brenda (Tom Ross), Windsor, ON; sons, Roderick and Randy, Halifax; grandchildren, Natasha, Lynn (Chris Keeping), Jennifer (Mike MacDonald), James (Melissa Campbell) and Kylee; great-grandchildren, Tyrence, Shelby, Lexie, Chase, Mason and Addison; close family friends, Donna and Buddy Crandell. She was predeceased by her husband, Burris and son, Richard.
Cremation has taken place. The family will hold a service at a later date. Memorial donations can be made to the Heart and Stroke Foundation of Canada.