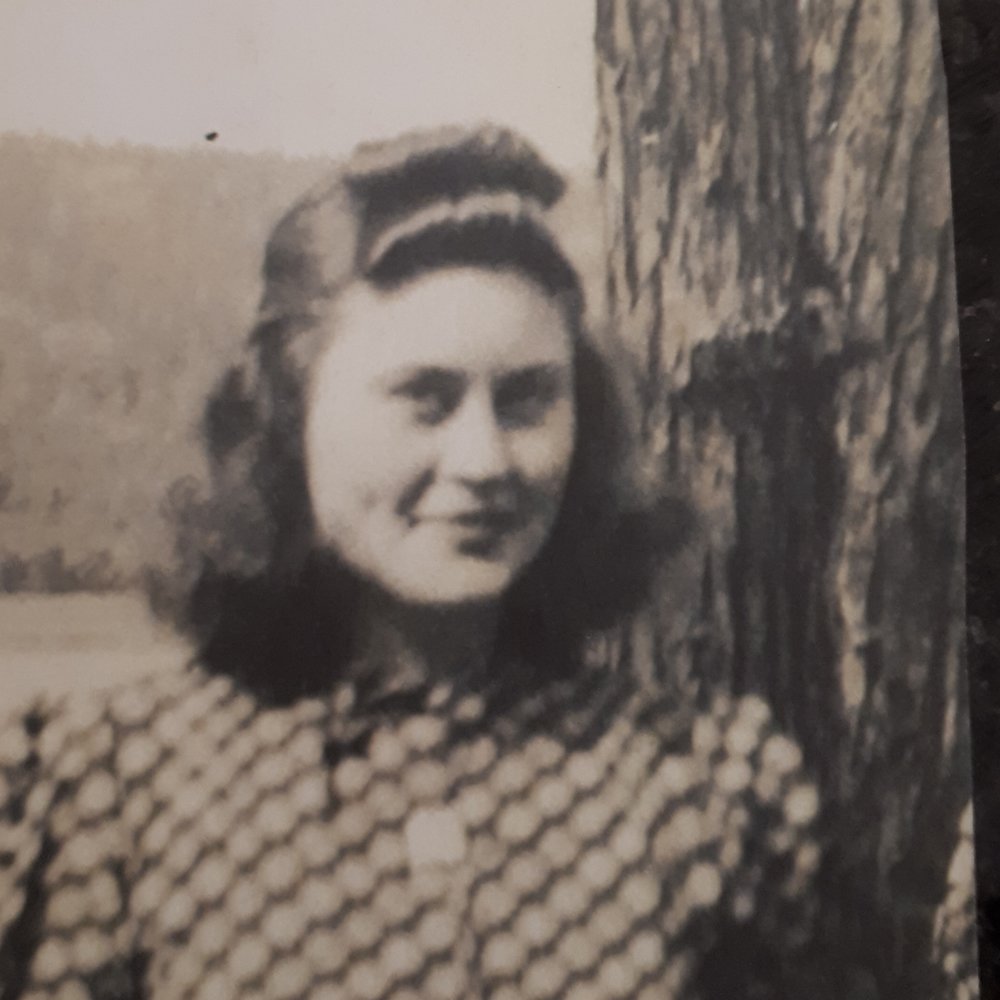 Obituary of Florence Helena Bowie
Born in Guysborough, Interval, May 17, 1924. It is with heavy hearts that the family of Florence said goodbye to their mother on July 4th, 2020 at the age of 96. She passed away in hospital with her son, Ray and daughter in-law, Tina by her side.
Mom had a connection to earth that only exists in the daughter of a farmer. Many of her happiest times were with her hands tending to the soil or pulling something from it. Playing cards was so much fun for her – many of us has played cards with her and remember her yelling at Dad after him losing 30 for 60. She never said these words specifically, but Mom tried to teach each of us that life is simple – good and evil, right or wrong and most often happiness is not 'getting what you want' but rather 'wanting what you got'. Mom was the definition of humility, knowing the meek shall inherit the earth, realizing that 'meek' does not mean weak. Her strength was so much greater than any physical appearance or presentation. She had a great appreciation and ear for music that did not fully manifest within her as much as it did come forward in her children. Lastly, she created a life for her children that was better than hers and that is the goal of every parent!
Florence is survived by her 9 children, Richard (Peggy) Bowie, Ontario; Sylvia (John) Burke, N.B.; Linda (Vincent) Tough, Halifax; Theresa Bowie-Russell, Dartmouth; Leo (Debbie) Bowie, Ontario; Jim (Paula) Bowie, B.C.; Ray (Tina) Bowie, Hatchet Lake; "Ed" Bowie, Halifax; Paul (Shanna) Bowie, Mass. U.S.A. Florence was blessed with 18 grandchildren, Scott, Owen, Sherri, Sharma, Shawna, Brendan, Jim, Paul, Karen, Wendy, Tom, Stephanie, Chantelle, Emily, Melissa, Jamie Rae, Bryce and Thalia and a total of 17 great-grandchildren! She was predeceased by her husband, Leo George Bowie; parents, Edwin and Ellen (Knocton) MacKay and only sibling, William MacKay.
A special thank you to the staff of Maplestone Seniors Residence for the constant care she received for the past several months during Covid19 and family were unable to visit.
Cremation has taken place. A. Church Service and Reception will be held at a later date so that those who loved her far and near might be able to gather one last time in a Church and celebrate the life she lived. When you think of Mom (Florence) she would want you to get out your Rosary and start Praying.