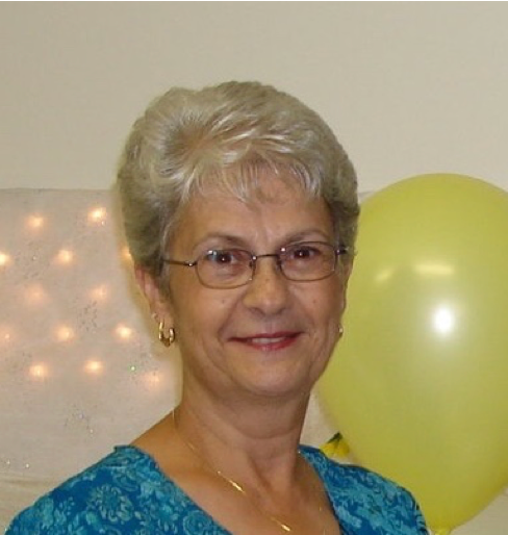 Obituary of Elisabeth Ruth Lafontaine
Lower Sackville, Elisabeth "Betty" Lafontaine died at home, surrounded by her loved ones on November 25, 2020. She was born on March 14, 1946 in Saulnierville, a daughter of the late Joseph Louis Saulnier and Marie Regina (Melanson) Saulnier.
In 1965 Betty met the love of her life, George Lafontaine and in October of this year they celebrated 54 years of marriage. Betty was a very proud Acadian who loved her family and family roots. From our regular meals of rapure "rappie pie", to her celebrating Acadian Days, to her raising the Acadian flag at city hall. She was an avid reader, whose books read would rival your local library.
Surviving in addition to her husband, George are daughter, Paula (David Hanna), Lower Sackville; son, George (Angela Bonang), Head of Chezzetcook; granddaughters, Holly and Emma, who she loved dearly; siblings, Louise, Sylvie, Bernard, Lucie, Marguerite, Catherine, Alice and Arlene; many nieces and nephews. Betty was predeceased by sisters, Frances and Agnita; brothers, Remi and Hubert.
A private family memorial will take place at a later date. In lieu of flowers, Betty would prefer you turn to someone close and tell them you love them.
A few days before her passing she asked us to look into her wallet to get a poem written by Longfellow, which she had been carrying with her for the past 57 years. This sums up mom's love of family and home.
"Stay, stay at home, my heart, and rest;
Home-keeping hearts are happiest,
For those that wander they know not where
Are full of trouble and full of care;
To stay at home is best.
Weary and homesick and distressed,
They wander east, they wander west,
And are baffled and beaten and blown about
By the winds of the wilderness of doubt;
To stay at home is best
Then stay at home, my heart, and rest;
The bird is safest in its nest;
O'er all that flutter their wings and fly
A hawk is hovering in the sky;
To stay at home is best."
We love you. On t'aime.