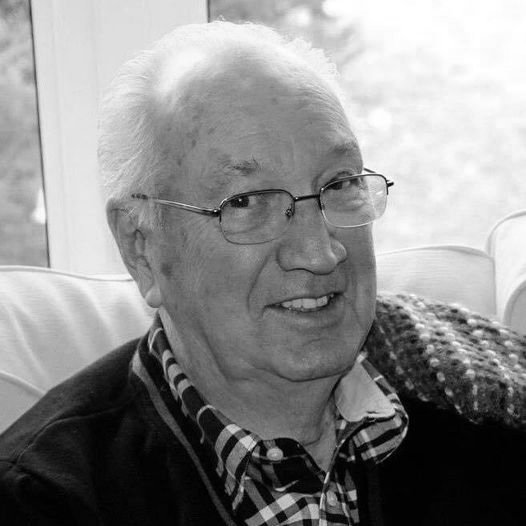 Obituary of Peter Foran O'Brien
With great sadness, we announce the peaceful passing of Peter, age 84, after a brief illness. Born in Buchans, Newfoundland, he was the son of the late Frank and Rose (Foran) O'Brien.
He attended St. Bonaventure's Boarding School in St John's, Newfoundland, where he received a strong academic foundation from the Jesuit Christian Brothers. At the age of 17, he headed to Saint Francis Xavier University. Undecided about his career path, he transitioned to Saint Mary's University, only to return as a mature student to complete his degree in Atlantic Canadian Studies. He always vowed to graduate before his children! Peter would later meet his wife Mary (McInnis) at a bus stop in Halifax. Their relationship began at a dance at the Jubilee Boat Club and they would enjoy the next 61 years together. Their marriage grew in love as they established a family with the birth of their three children, Shawn, Greg, and Erin. Peter's career spanned a number of roles, including: reporter, public relations, lobbyist, business columnist, guest lecturer, and television panelist just to name a few. He was most proud of the work he did with the Canadian Federation of Independent Business (CFIB) where he advocated for small businesses in Atlantic Canada for 22 years. Peter was a gifted orator and he thrived in media scrums where he could be relied upon to deliver a hard-hitting sound bite. An independent thinker, Peter could be your fiercest competitor or your most loyal ally. He was always fair, honest, and direct. Peter relentlessly stood up for those that were underrepresented, not just in his work, but throughout his whole life. A proud family man, Peter was loyal, generous, and a great storyteller. He was active in the lives of his children and grandchildren. He was always the Dad that had room in his back seat for a drive to the rink or an extra hotel bed on a road trip. He acted as both a fan and chauffeur even in later years when he often motivated his grandchildren with treats for being on time. Peter's powerful spirit will live on and shine brilliantly through his grandchildren as he had a unique and caring relationship with each of them. His greatest accomplishments were his marriage and family, and despite his obvious lack of patience, he enjoyed many tedious artistic pursuits: photography, poetry, painting, writing, wood carving, fly-tying, and drawing. Boastful and proud, his love for family was paramount in his life, with his values and integrity transcending everything he did.
He is survived by his wife, Mary (McInnis); his children, Shawn (Susan), Greg (Lynn) and Erin Cluney (Mark); grandchildren, Liam, Kate, Rowan, Callum, Maggie, Erin, Alexis, and Nina, along with many extended family members.
His enduring advice to his grandchildren is, "Be honest, be sincere in your relationships, and don't be afraid to work for the things that you dream of."
The family will be holding a funeral and celebration of his life at a future date. In lieu of flowers, a donation can be made in Peter's name to Souls Harbour Rescue Mission.
The family would like to offer special thanks to the nurses at the Victoria General (floor 5B), whose care and compassion during his final days was exemplary.
Peter's parting words of wisdom when asked what he was most thankful for are,
"Family, pure and simple, that explains everything."


Share Your Memory of
Peter