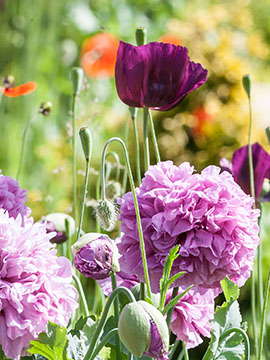 Obituary of Sheila May Darrah
Age 80, Halifax, passed away peacefully on April 14,2021 at Arborstone Enhanced Care. Born in Halifax, she was a daughter of the late Albert and Anne Gilkie.
Sheila lived her entire life in Sambro. She was a past member of the St. James choir, she enjoyed singing, music, playing cards, Herring boils & having a good time. She also enjoyed her coffee dates with her long-time friends & neighbours, Nancy, Velma, Eunice and Eva May. Sheila's door was always opened and many people from Sambro dropped by for a visit and were always made to feel welcomed.
Her past 5 years were spent living at Arbourstone Enhanced Care, where she continued to live her life to the fullest. The family would like to thank all the staff on the 2nd floor that knew and took care of her.
Sheila leaves behind her children, Carmen (Joanne) Herring Cove, Gwen (Greg) Herring Cove and Vere, Sambro. She is also survived by 6 grandchildren and 4 great grandchildren. She was one of 10 siblings, 4 of whom are living still. She was predeceased by her loving husband, Henry "Gussie" Darrah.
There will be a graveside service on Tuesday, April 20th at 3:00pm at the St. James Cemetery in Sambro.