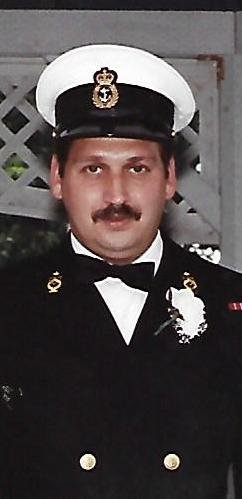 Obituary of Yvan Paul Lesperance
Of Lower Sackville. Yvan passed away unexpectedly at home on May 22, 2021. He was born in 1957 to the late Ruth Roy and Robert Lesperance of Chicoutimi, Quebec.
Yvan's career in the CAF spanned just shy of 28 years. PO1 Lesperance 1974-2000 CAF Naval Electrician. He Joined at age 17 in Bagotville as French speaking and off to English learning and boot camp. He was very proud of his service to his country and did 2 NATO missions for peace keeping during the Gulf War. Yvan sailed on 3 of the new frigates, starting with the Montreal. After retiring he was head Commissionaire at Cobequid Health Centre in Sackville and was vital in starting and running the new operations of the Centre. He took his GED and got his grade 12 while working here and went to correspondence school and learned to be a locksmith. He then worked for Bentley Leathers as a handyman and travelled throughout Canada for their 52 stores in their van till he worked himself out of a job. His last employment was with Bedford Place Mall as an Electrical Technician and handyman. In 2014 he suffered a stroke and spent the next 9 years at home.
He is survived by his spouse, Storm Lesperance (Mills); daughter, Cassandra and son, Daniel; brothers, AndrÈ (Danielle) and their children, Marie-Claude, Valerie, Rosalie; Jean (Dominique) and their children, Jean-Marc, Bastien and Lea; sisters, Lucie (Jean) and their children, Charles, Guillaume and Myriam; Carole and her children, Maxime and Sarah.
In keeping with Yvan's wishes there will be no service.


Share Your Memory of
Yvan