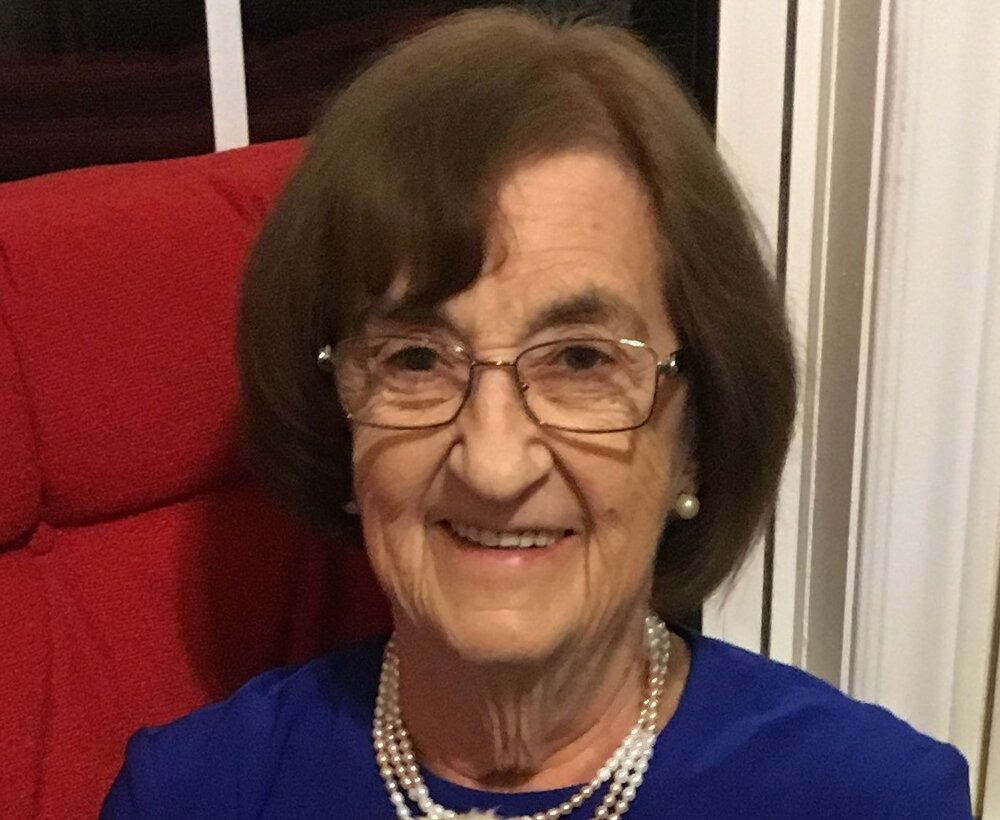 Obituary of Diane Lucille Fegarty
of Beaver Bank, born January 12, 1937 in Leamington Ontario, passed away peacefully on September 13, 2021. She was pre-deceased by her parents Lloyd and Thelma (King) Hopper, and her brothers, Darrell, Paul, Murray, Lowell, Keith, and Wayne. She is survived by her husband Barry, daughters Karen (Ken), and Lesley, sister June Knopp, grandchildren, Matthew and Rachel (Corey), great-grandson Eli, and many loved nieces and nephews.
Diane had an adventuresome spirit and a love of children, and following graduation from teacher's college, taught for several years in Sudbury ON and then travelled far from home to teach at the RCAF base in Grostenquin, France. It is here she met her love, Barry, and this led to many adventures and travels over their (59+) years together. Diane lived and worked in France, Winnipeg, Ottawa, Greenwood, Toronto, Shearwater, Dartmouth, Moscow and Beijing, gathering many friends along the way. After retirement she and Barry returned to Leamington and Kingsville and then finally moved to Beaver Bank in 2007 to be closer to her daughters and grandchildren.
Diane's association with childhood education continued for a number of years throughout many countries and also included working as a librarian in Dartmouth, whereas the children's librarian at the Woodlawn branch she was affectionately known as the "Story Time Lady".
Diane was an active conversationalist, an accomplished and loving mother, a diplomatic hostess extraordinaire, and a voracious reader. She is fondly remembered by all, for her amazing cooking and has passed that love for cooking and her recipes down to her daughters and grandchildren.
In recent years Diane dealt with her Alzheimer's diagnosis in typical fashion, plowing through as if nothing could stop her. With grace and stoicism, she enjoyed her life at home with family, friends, and beloved pets.
The family would like to thank the ladies of Bayshore Healthcare, especially Tanya and Wanda, and the staff of St. Vincent's, especially Samantha, who cared for her so ably in the last months.
In lieu of flowers, please feel free to make a donation to a charity of your choice or the Alzheimer's Society of NS, CNIB or SPCA.