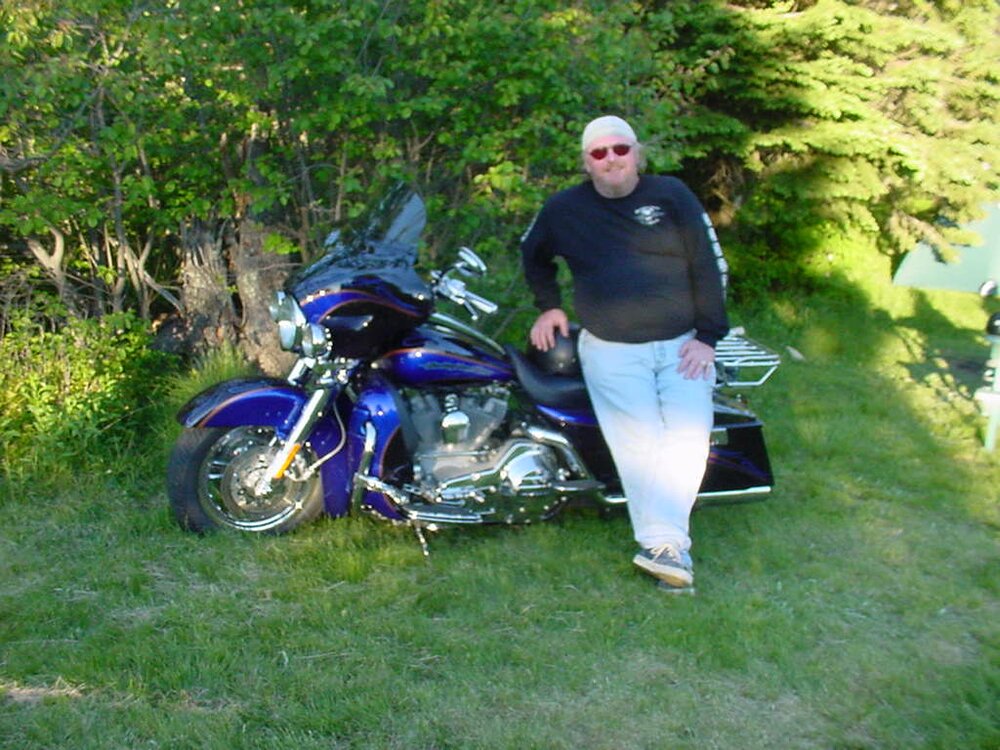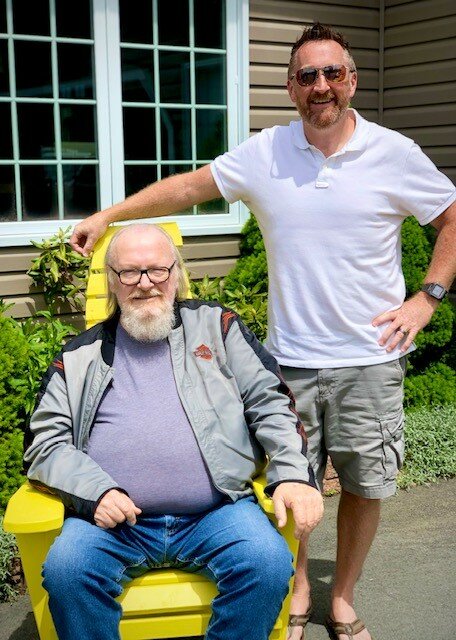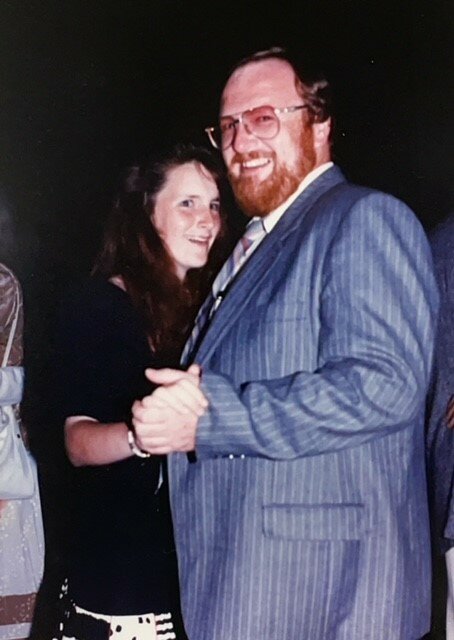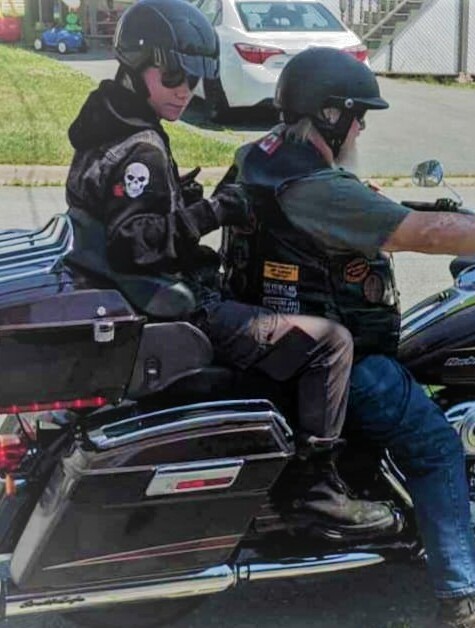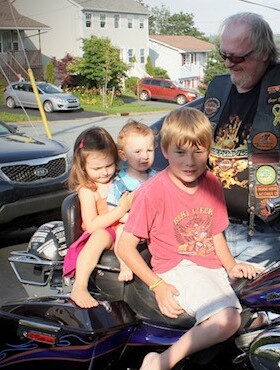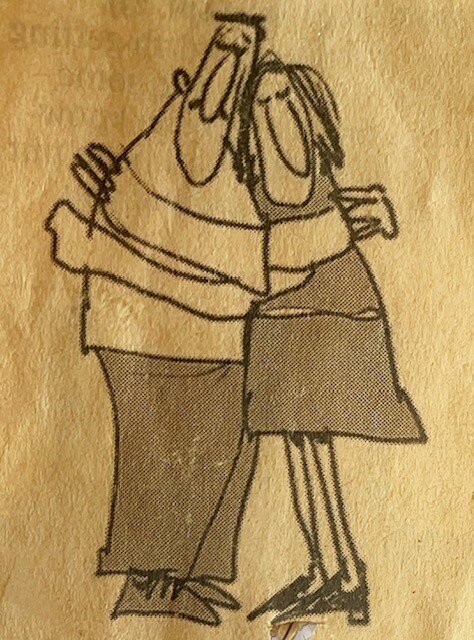 Obituary of Steve Lewis
Life is an adventure – it unfolds in the ordinary anticipation of a new day, a new friend, a new place, a new school, a new job, a new love, a new child, a new grandchild … a new Harley.
Steve's adventure began in Fredericton NB on June 3, 1951 – a firstborn child for Peggy and Gerald. In 1956 Jennifer completed the family – a sister to be lovingly teased and tormented (mirrored by our son Colin many years later). With a hockey player and figure skating princess, the Lewis family was off on its own adventure.
In 1964 two events added to Steve's adventure – he bought his first 1942 Harley for $45 … literally a "basket case," patiently if not accurately reassembled never able to be taken on a ride, but appreciatively admired by friends and family – a memory to last into old age. A bicycle accident that year would affect Steve's kidneys in a small but significant way.
At the University of New Brunswick (UNBSJ) Steve met his life partner, Janie – marriage followed, 50 years ago, on May 22, 1971 – and it proved to be the consummate adventure. Son Colin and daughter Katie gifted Steve with the awesome adventure of Fatherhood – from assembling swing sets and Big Wheels, to camping including clam digging, big breakfasts cooked on the Coleman stove, hot chocolate and Jiffy Popcorn, bedtime stories, baseball games and flute concerts, Steve was the best Dad ever – stern but fair, a positive and loving influence - our wee family including grandchildren, is forever grateful for his love, strength and commitment that made a huge difference in our lives.
Moves to Fredericton, Halifax, Montreal, Toronto and a return to Halifax 30 years ago offered the opportunity for more and diverse adventures. From Bay Street Banker (and winner of numerous RBC Head Office Toronto Corporate Banking bake-offs), to Entrepreneur, Steve's skill with numbers and his cooking skills, are legendary. His greatest satisfaction came from being a Dad - so very proud of his accomplished son and daughter and the honest caring people they are today - and then a Beloved Bearded Grampie to Grandsons Orion and Hale Fenerty and Dylan Lewis and Granddaughter Rylee Grace Lewis.
Steve's passion in life, other than Janie who came a close second, was his love of motorcycles. In his early years he owned British bikes – a 1968 Triumph Tiger and a 1972 Norton Commando. In midlife came the first of 4 Harleys and life's adventure grew full-blown when he joined the Central Chapter Nova Scotia Harley Owners Group (HOG CCNS) in 1997. The special and steadfast friendships he made through the CCNS Chapter have sustained him in his final 14 months and gifted him with over twenty years of wonderful memories - of Annual trips to Laconia Bike Week, a 2005 marathon 13,000 km round trip to Sturgis Bike Week including 28 or so close friends from 5 states and 4 provinces. Harley "Fly & Rides" with Janie to California, Louisiana and Texas are highlights of over 500,000 kms logged over 23 years. Steve also particularly enjoyed the CCNS Road Captains Romp hosted by good friends at the 74thCrusaders Motorcycle Club in Moschelle NS.
End of Life has afforded a very different adventure. Diabetes further weakened Steve's compromised kidneys and our family decision not to do dialysis led to a gradual decline that thankfully still allowed for logging many kilometers on the Road Glide. Thanks to the generosity of family and close friends, the last 14 months included frequent coffee huddles, spent re-hashing biker trip stories and enjoying homemade treats, also bonfires, annual treks to a bear camp in Alma NB with dear friends Eric and Marla Rossiter (in summer and for New Year's), memorable trips home to visit the Sauerteig Families in Fredericton and Saint John NB and the McDevitt-Boyle clan in Saint John NB.
On Thursday, September 16, 2021, Steve entered his final adventure – our partnership with MAID softened his journey. Heartfelt thanks to our immediate and extended family, biker buddies and lifelong friends for your wonderful support.
Thank you also to current family doctor, Dr. Martina DeSousa and previous family doctor, Dr. Andrea McDonald for their excellent continuing care throughout Steve's life - also to the Palliative Care Team working out of the Cobequid Community Health Centre in Lower Sackville NS and the MAID (Medical Assistance in Dying) Team in Halifax NS, in particular Dr. Gord Gubitz for his assistance in affording Steve the opportunity for dying with dignity.
Steve is survived by his wife of 50 years, Janie Roselyn (McDevitt) Lewis; son, Colin (Natasha) of Porters Lake NS and daughter, Kathryn (Katie) Lewis (Andrew Fenerty) of Timberlea NS; one sister, Jennifer Sauerteig (Michael) of Fredericton NB; much loved Grandsons, Orion Fenerty and Hale Fenerty and Dylan Lewis and precious only Granddaughter, Rylee Grace Lewis. Predeceased by his parents, M. Gerald (Gerry) Addison Lewis and the former Margaret (Peggy) (Stothart) Lewis and his infant sister Catherine Jane. At the request of the family there will be no visitation or service. Donations to Bikers Down or a memorial of your choosing would be appreciated.
Obituary that was published in the Saturday, September 18, 2021 editions of the Telegraph Journal Saint John, NB and the Chronicle Herald Halifax, NS:
LEWIS, Stephen McNulty - 1951-2021. It's all about the journey…Truly a good man… Rare and precious. Steve's journey continues. Steve passed away peacefully on Thursday, September 16th, 2021. At the request of the family, there will be no visitation or service. Online condolences can be sent to the family by visiting: www.maritimecremation.ca


Share Your Memory of
Steve