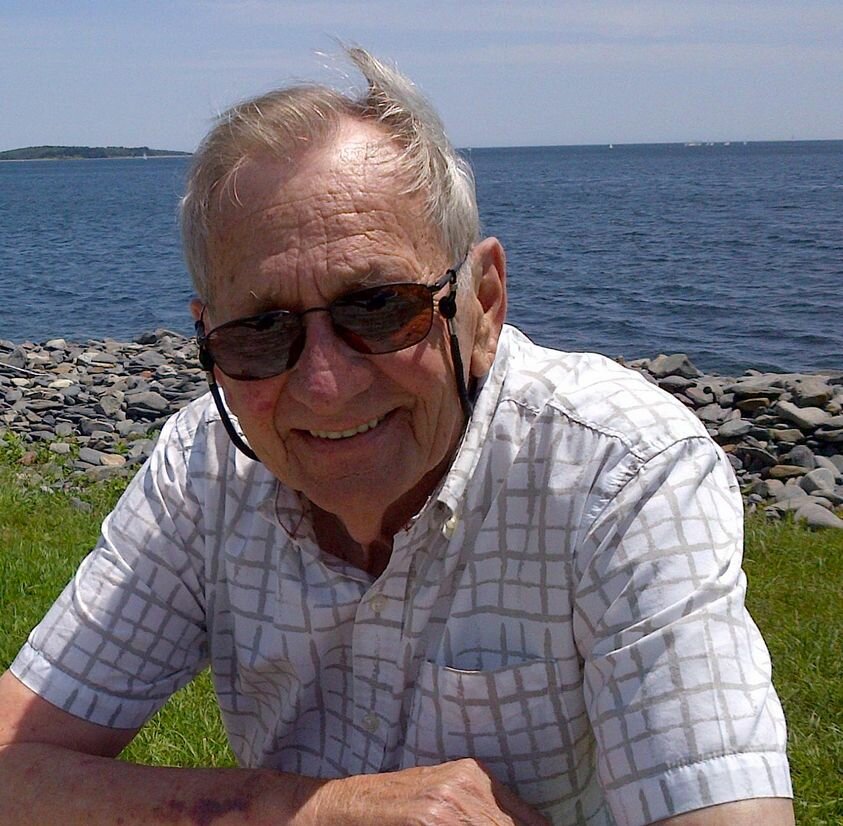 Obituary of Kenneth Vincent MacLachlan
Kenneth Vincent MacLachlan
August 9, 1935 - December 1,2021
Kenneth Vincent MacLachlan, 86, passed away peacefully December 1st, 2021. The son of the late George Douglas and Beatrice Reeves MacLachlan, Ken was predeceased by his brother Claude, and beloved wife of nearly 30 years, Maxine.
Following his graduation from Horton Academy in Wolfville, early career paths took him to historic Quebec City and the excitement of Toronto in the late 1950s, but Ken was not content to be away very long from his birthplace, and home of Halifax. Friendships made as a young boy growing up on Newton Avenue lasted a lifetime, enduring or becoming rekindled through his many interests and passions: golfing at Oakfield, curling at various rinks throughout the Maritimes, or through his immutable love of sailing...especially on the North West Arm. After cutting his teeth aboard 'Privateer' and 'Scrapper', he felt so lucky to fulfill a lifelong dream of owning a Roue 20 sailboat, which upon launch was christened with the name, 'Banjo', his musical instrument of choice that was rarely absent from social gatherings.
He became a skilled fly-fisherman and kept alive the art of fly-tying; no doubt passed down by his own father during trips to the family camp in Harrietsfield. During summers, Doug, Bea, Claude and Ken could be found at the family's cottage in Queensland with its remarkable view of St. Margaret's Bay and sounds of the beach surf. As an accomplished skater, he found success as a young figure skater, and in various leagues of competitive hockey...actually having been scouted by the Toronto Maple Leafs.
For many years, Ken travelled the Atlantic Provinces as a sales rep in the construction industry, becoming an active member of the United Commercial Travellers. Following that, he immersed himself in the convention & trade exposition sector.
All who had the pleasure of knowing Ken recall his infectious smile, charm and sense of humour. We, though, remember a kind, funny and resilient father, husband, uncle and grandfather, who provided well and selflessly for his family in the lovely community of Birch Cove.
He is survived by daughter Trinda Lee (Joseph), son James Kent (Ann), nieces and nephews, and will be sorely missed by granddaughter and fellow Frank Sinatra fan, Brittany.
A special thanks to the compassionate team at Bissett Court Nursing Home for their care after his health started to decline in late 2019. A Celebration of Ken's Life will be held for family & friends at a later date to be announced.


Share Your Memory of
Kenneth