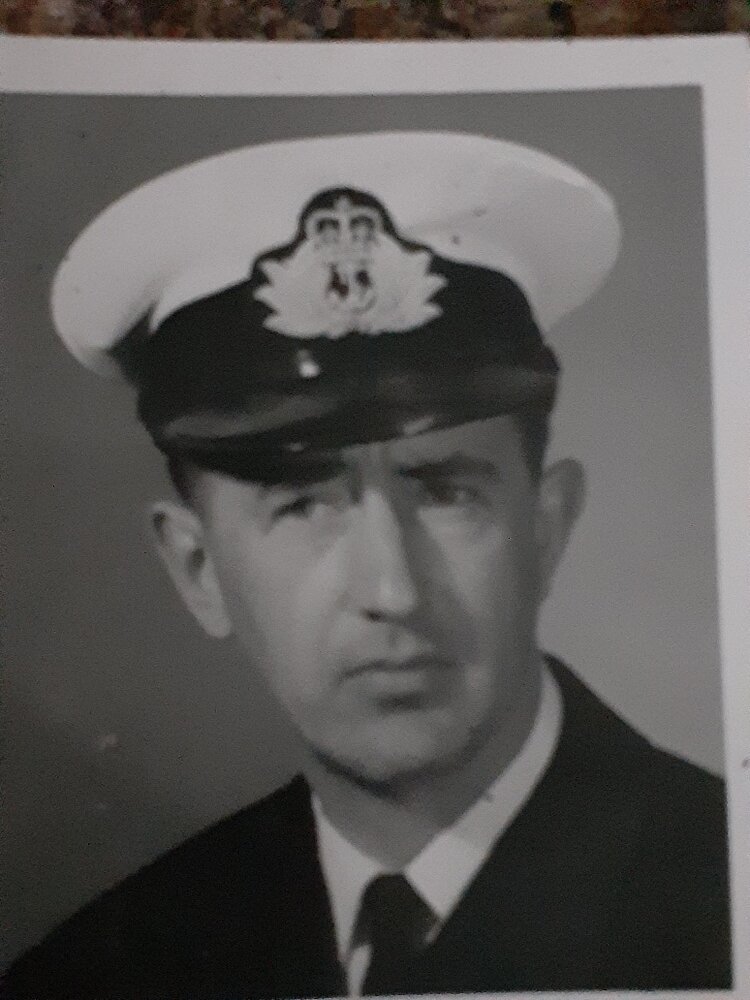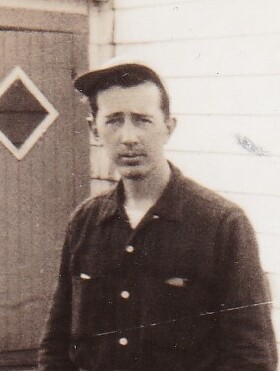 Obituary of Karl White
Surrounded by his loving family, Karl passed away December 11, 2021 after a year long battle with cancer. His sense of humor was intact until the end and he was at peace and suffering no more.
Karl was born on September 14, 1932 to parents Bertha (Whitten) and Louis White in Halifax NS. He grew up in the city with siblings Phyllis, Doris and Jack who all predeceased him. He was the last surviving member of his immediate family. It was at Queen Elizabeth High that he met his sweetheart Marie (Powell) with whom he was married 67 years on December 4 of this year. They weathered life's challenges and treasured the good times and are the foundation on which the family was built and thrived.
Karl joined the RCN, Medical Branch in 1951 and served until retirement in 1983. He had service in HMCS Buckingham, HMCS Kootenay and was a member of the commisioning crew for HMCS Bonaventure in Belfast, Northern Ireland. Selected for Officer Training in Esquimalt, BC, he completed his leadership/ academic year and he received his Commission.
He went on to become the administrator of Roseway Manor in Shelburne NS and he often referred to this as the most rewarding job of his long working career. His compassion for the residents was clearly evident as was his belief in the Eden alternative for those in long term care.
Retirement to Karl did not involve sitting still. He became a master wine maker and those bottles became gifts to many friends and family. His generosity to those who touched him in some way was a shining example of human connection. He made daily trips for groceries, lottery tickets and to second hand stores, often coming home with "bargains" (although Marie did not always agree!)He and Marie went on several trips to warmer climates ; one with Karen and family to Florida and several with Rick and wife Phyllis to Cuba. Karl hated the cold and winter so enjoyed these chances to get away from the "damn cold".
Anyone who knew Karl knows that he loved all things Peanuts and that is evident in all of the mugs, socks, ornaments and stuffed Snoopy's he was given over the years and never failed to make him smile. He was also the king of one liners and his ability to enjoy the "quirky" will be missed most of all.
Lastly but most importantly, Karl loved his family with all of his heart and soul. There were many laughs and sharing of stories after a meal he prepared, often lasting long after the last bite was eaten. The voices tended to get louder as the night went on, the stories expanding and the bottles emptied as all were reluctant to leave the table. These were truly special times and represent what family meant to our dad.
He will be missed beyond words by children Rick (Phyllis), Anne, Heather and Karen (Tim)and chosen daughter Deb (Bill). By grandchildren Ryan (Kristen), Kyle and Krista (Murray), Melissa (Morgan) and Jen, David (Kim) Elizabeth (Ross) and Abraham (Jordy), Scott (Sara) ,Cayley, Ethan, Regan and Colson. By great grandchildren Liam, Kade and Emerson, Brady and Jack, Ainsley, Gideon and Lochlan, Ephraim and Elliott.
To quote Charlie Brown "In life, it's not where you go- it's who you travel with." We were so blessed to travel through life with this remarkable man. Rest easy sailor.


Share Your Memory of
Karl