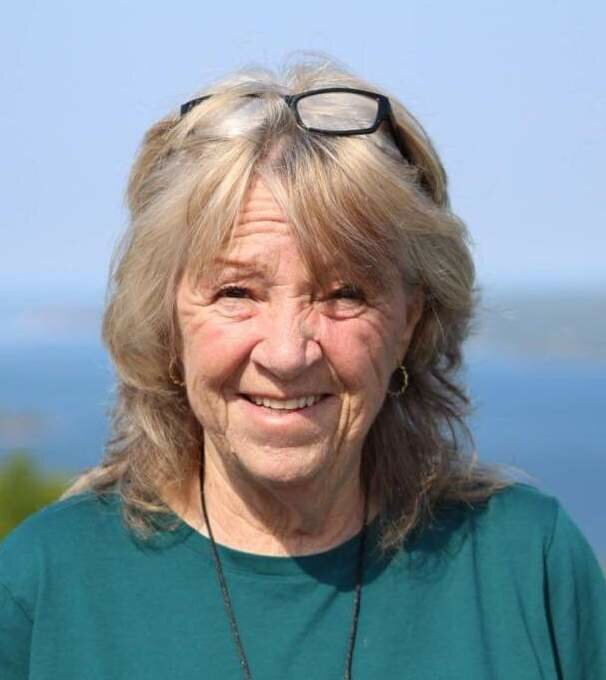 Obituary of Alice Anne (Campbell) Wilson
It is with heavy hearts that we, the family, announce that Alice Anne (Campbell) Wilson passed on to the eternal reward promised to her in baptism, on February 15, 2022.
Born in Sydney Mines, Cape Breton, she was a daughter of the Late Peter and Ethel (MacKinnon) Campbell.
Alice moved to Halifax in the 60's and was the consummate free spirit; with a deep held belief that it will always work out, and that the Lord will provide. Her faith in God, and the Catholic Church was constant and steadfast.
Alice is survived by her children, Aimee Wilson (Jamie Wentzell), Katie Morse (Chris Morse), Edward (Ted) Wilson (Michael Kinney), Karen Wilson, Peter Wilson (Hilary Gilroy). Grandchildren Jaiden Wilson, Mackenzie Brown, Leland Wilson, Jaina Savory Wilson, Joseph Wilson, Kaleb Wentzell, Emery Bryson, Evolet Bryson. Sister Mary (Clem) Pouliot and brothers Kenny (Sheila) Campbell and Donnie Campbell, brother-in-law Jimmy Young, sisters-in-law Margaret Rose Oulton and Valerie Thomas as well as many nieces and nephews.
Besides her parents, she was predeceased by her devoted husband Edward Nesbitt Wilson, brother and sister-in-law Gerry and Linda Campbell, and sisters Catherine Mont and Elizabeth "Betty" Young as well as brother-in-law Kenny Mont, and sisters-in-law Karen Oulton, Deanna MacDonald and Maxine MacKinnon.
Mass of Christian Burial will take place on Monday, February 21, 2022 at 1pm at St. Theresa's Church, 6351 North Street, Halifax. All Covid-19 protocols remain in place - 50% restricted capacity, proof of double vaccination and approved ID, with mandatory masking and 6' social distancing at all times. Cape Breton was the home that she always returned to, after periods spent away, and that is where she will be laid to rest. Interment will take place at St. Joseph Cemetery, Sydney Mines in Spring 2022.
For information regarding memorial donations in Alice's memory, please contact the family.
Messages and memories can be directed to the family by using the Tribute Wall.
Hail Mary,
Full of Grace,
the Lord is with Thee.


Share Your Memory of
Alice