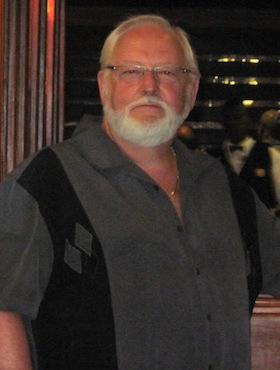 Obituary of Kevin Joseph Patrick Belair
It is with heavy hearts we announce the passing of Kevin "Ted" Belair, age 79, of Bedford, Nova Scotia, on Saturday, September 10, 2022. He passed away peacefully surrounded by family.
He was born on March 13, 1943 in Trois-Riviere. He was an only child as his father, Lucien Belair, was killed in World War 11 when he was just two years old. His mother, Margaret Belair, as well as other family brought him up in Gaspé, Quebec. There were always lots of family around on the farm, but he could usually be found with his best friend Chester causing a little trouble.
He is survived by his partner, Karen Drake as well as his daughters, Melissa (Simon) and Lisa (Jon) and grandchildren, Kimberly (Michael) and Jonathan(Caitlin). He is also survived by his aunt Orva as well as his cousins Alan and Andrea who he was close with.
He had a love of the beach and would take his children there when they were young. When he got older he enjoyed more worldly beaches like Jamaica, visiting many times. He played darts competitively for many years and loved the challenge of a perfect finish. Bowling was another passion and he joined several leagues over the years. He never missed a blood donation until he got cancer. He gave over 200 donations. He also gave plasma, platelets and bone marrow, saving a few lives over the years. He passed this passion of blood donation onto his daughter. He had many jobs over the years that he did to support his family before retiring. He has had many friends and family over the years that will miss him and cherish the memories they have.
Cremation has taken place. There will not be a service, as per his request, ashes will be spread on the beach at a later date. Donations in his memory can be made to the Canadian Cancer Society or Heart and Stroke Canada.


Share Your Memory of
Kevin