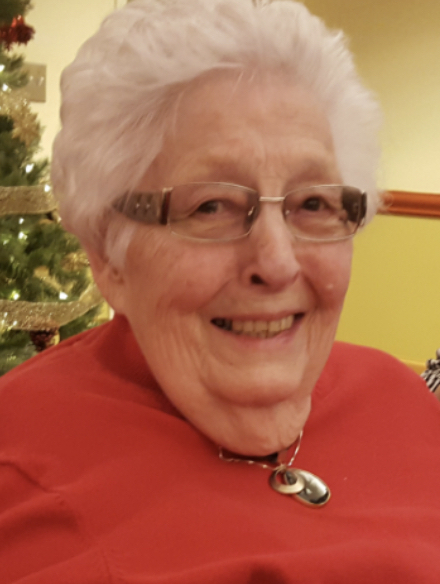 Obituary of Myra L. Lloyd
Age 92 - Hammonds Plains, passed away peacefully on October 14, 2022 in White Hills Long Term Care Facility. Born in Berwick, Kings County, she was a daughter of the late James Wesley and Clara (Barkhouse) Zwicker.
Myra is survived by her children, Derek (Marilyn), Toronto, ON, Stephen (Kathryn), Waverley, NS and Roxanne Doney (Kent), Milton, ON. She was predeceased by her husband, Carl Peter Lloyd.
In keeping with Myra's wishes, cremation has taken place and there will be no visitation or service.
Myra was born in Berwick, Nova Scotia and lived there until 1936, at such time the family moved to Auburn, N.S. After finishing school in Auburn, took a business Course at Bridgewater Commercial School. Upon completion worked for two seasons at Aylesford Fruit Company, and then at Max Napthal's Middleton for four years. She then moved to Sudbury, Ontario and worked for an RCAF Radar Station and as Secretary at Silverman's store in Sudbury, she had to leave Sudbury and return home to help care for her Mother who had undergone an operation. She then worked a short period in Halifax at Maritime Life Ins., joined the RCN, and spent 4 years as a WREN, then serving at Cornwallis, Coverdale, N.B. and Ottawa, where she and Carl met and were married. She was released from the service before their first child, Derek was born. She and Derek moved to Nova Scotia and lived with her parents for a year while Carl was stationed at Frobisher Bay until he was released from the service in 1960, where they resided until the year after Myra's father died. They moved to Smooth Rock Falls in 1965 where Carl had obtained a job with Abitibi Paper Company. In the summer of 1966 Myra's mother joined them there and resided with them until 1984 when it was necessary she move to a nursing home.
Shortly after moving to Smooth Rock Falls, Myra worked at Abitibi Paper Company in various office jobs for 22 years, before taking retirement and returning to Nova Scotia for retirement living.