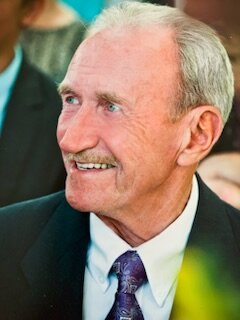 Obituary of Arnold Arthur Clarke
Arnold Arthur Clarke
December 31, 1937 - January 3, 2023
Arnold, AKA "King", worked as a Custom Broker for several years but his passion was all things outdoors, including teaching Hunter Safety, being on the Search & Rescue team, going to his camp and camping with his family as well as his time at the beach. He loved his trips to Florida, California, the Caribbean and England. He was an avid history buff and enjoyed reading and listening to the golden oldies. He was always there for his family and friends and even there to help strangers, including picking up hitchhikers and bringing them home for supper. He also would not pass up a good rum and coke!
Survived by his Wife, Patronne C. Boudreau and Children: Susan Shea (John Shea), Melody Stevens (Chris Stevens), Shelley Parker (Darren Parker), AJ Clarke. Also by his Grand Children: Christopher Reed (Rhiannon Simard), Cody Parker (Rebecca), Brandon Parker (Meagan), Hailey Parker, Taylor Soper, Nicholas Knowlton, Calum Shaw, Ella Clarke, and Great Grandchildren: Jaxon Duffy, Cameron & Hayes Parker; Siblings, Shirley (John) Graves, Sharron (William - Deceased) Moxsom, Stephen (Shirley) Clarke, Ted (Janice) Clarke, Betty Clarke, Connie Clarke, Gordie (Patti) Clarke, Colleen Clarke (deceased) Lee (Genevieve) Clarke.
At his request there will be no funeral service.


Share Your Memory of
Arnold