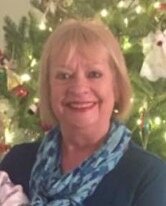 Obituary of Cheryl Dianne Hutchings
Cheryl Dianne Hutchings passed away peacefully at home on Sunday, February 5th, 2023.
Born on March 12th, 1954 in Deer Lake, NL, Cheryl was the daughter of Hedley and Ruth Ball. Eric and Cheryl met in the summer of 1978 in Stephenville while both working for Eastern Provincial Airways. They started their family in Deer Lake and moved to St. John's in 1990. The family settled in Nova Scotia in the summer of 1996 and made a home in Lower Sackville surrounded by neighbours who would become lifelong friendsand much like second family.
Cheryl is survived by her loving husband Eric; her mother Ruth (Jeffries) Ball, Deer Lake, NL; her son Terry Hutchings, Edmonton, AB; her daughter Alison (Greg) Hayward, New Glasgow, NS; and her brothers Terry Ball and Shane Ball, Angus, ON. She was a loving aunt to Shayna, Sadie, Lori, Lana and Jennifer.
She was a proud, devoted grandmother who loved her two grandsons Jeremy and Alexander to the moon and back. Cheryl loved having the boys over for sleepovers at Nanny and Bampy's house, where they stayed up too late and ate ice cream as a bed lunch. She couldn't wait to have them back as soon as they left. Cheryl would tell everyone about the boys, happily sharing photos and stories about what they were up to.
Cheryl enjoyed travelling, whether it was trips overseas with friends or a day trip to the valley with Eric. She loved trying new foods and wines and sharing those experiences with others. Her family always relied on her to remember everyone's birthdays, anniversaries and phone numbers as Cheryl was a very thoughtful and considerate person who prioritized family and friends.
In June 2018 Cheryl was diagnosed with oral cancer and began radiation treatment the following November. She proudly rang the bell at the Victoria General Hospital in January of 2020marking the end of her treatment.
We will miss Cheryl more than words could say.
There will be a celebration of life for friends and family at the Maritime Cremation Centre from 2-4pm on Saturday, February 11, 2023.