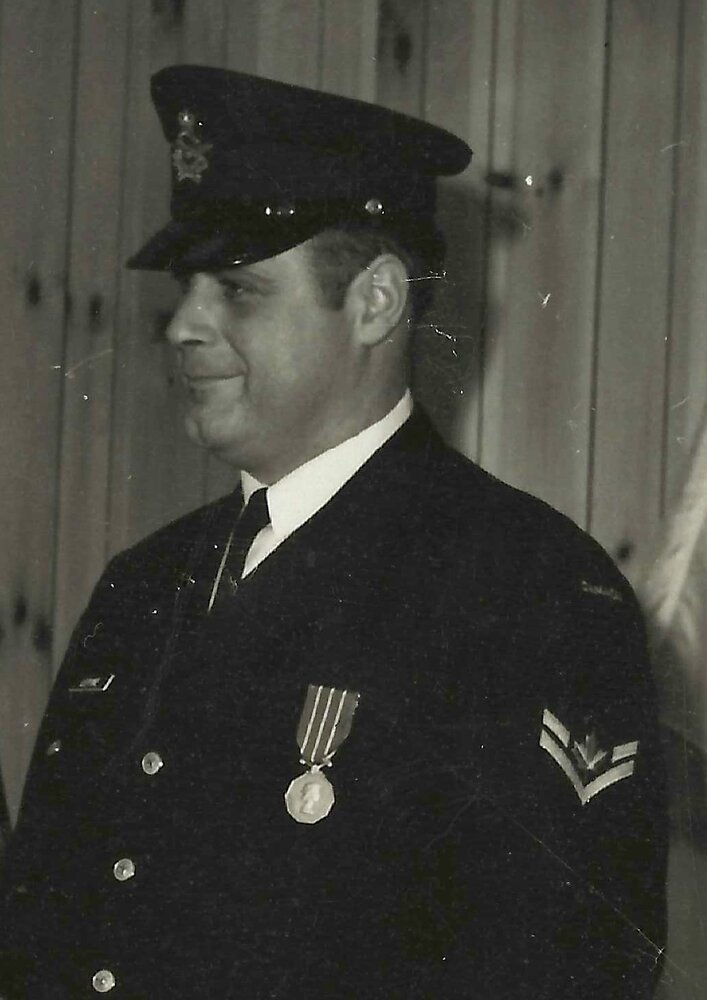 Obituary of Bryan Charles Lepine
With heavy hearts we announce the sudden passing of Bryan Charles Lepine, beloved husband, father, grandfather and friend, on February 8, 2023 at the age of 80.
Bryan is lovingly remembered by his wife Mary, daughter Nancy, son Bryan, daughter in-law Marcy, and the three grandchildren he adored, Piper, Sophie, and Mila.
Bryan was born in 1942 to Reva (née Maskrey) and Jim Lepine. After being raised in in Montreal, Quebec, he went on to serve in the Royal Canadian Air Force beginning in 1960, as a mobile support equipment operator. It was at one of his first postings that he met Mary Michalik, who was a teacher at Mont Apica, and married the love of his life. Bryan and Mary were happily married for 57 years, moving across Canada on various military postings from Nova Scotia to Alberta. After 31 years of service he retired from the Air Force as a Master Warrant Officer, and in 2004 they moved from Winnipeg to Mary's home province of Nova Scotia. During their 57 years together they lived in 5 provinces across Canada. Wherever they went, they made many lasting friendships. Bryan loved sports, and in his younger years he played broomball, football, and baseball. Later in life, he was an avid NFL fan, and could be found watching football all day. Bryan was an avid reader, and was content to spend a day quietly reading when he wasn't speeding down to the grocery store on his red scooter.
While he was hindered by several ailments in later life, he remained a positive, happy, and kind fixture in all of our lives. He always had a smile on his face and was ready for friendly chat with anyone he met.
We wish to thank our extended family in Cape Breton and Ontario, as well as our friends across Canada and the United States, for all the love, support, and stories we have received. Many thanks to the staff at the Queen Elizabeth II Health Science Center, for their kind and compassionate care, and especially the community at 46 Friesian for their wonderful support to help us through this difficult time.
A celebration of Bryan's life will be held at the Bedford Legion on Friday, February 17th at 10:00AM.


Share Your Memory of
Bryan