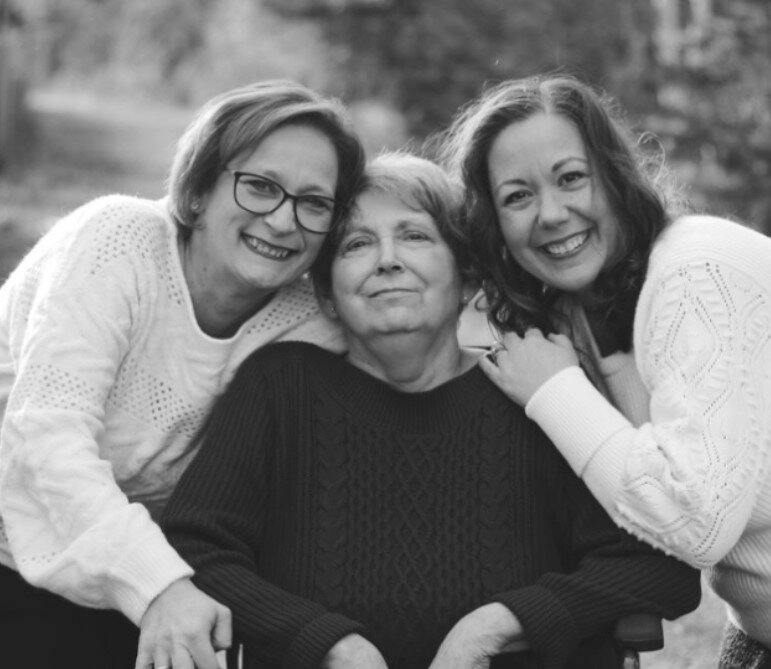 Obituary of Kathryn Ann Fitchett
Kathy Fitchett, mother of two, barbecuer extraordinaire, lover of dogs, giver of advice, friend to most, passed away on Wednesday February 22, 2023, after a courageous battle with cancer.
Kathryn Ann began her life on April 30th, 1954, the beloved daughter of Lois and Robert Burley. She grew up in a small community just east of Toronto. Kathy was a spirited child always doing her best to distract her older sister Carolyn from her homework.
After graduating from high school, she married and had her two daughters, Kim and Jackie. A single mother most of her life, she worked at several different jobs, doing her very best to make a good life for her girls. As her girls grew up, Kathy spent many hours at baton practices, and competitions, fostering their personal strengths and determination. She took them on summer camping trips where they enjoyed lazy days at the beach and races at the Sauble Speedway. She taught them the importance of responsibility and hard work. Skills that have helped make her daughters a success in their own lives.
After her daughters married, Kathy turned her skills towards a new career, becoming a Personal Support Worker. As a PSW she found her true calling, helping others, brightening the days of those she took care of.
Kathy had always been a homebody, but after both her daughters moved away, she could no longer stay in Oshawa. She packed up and moved to Nova Scotia.
Here she was reunited with her daughter Jackie and spent her days cuddling her fur babies Chico and Sassy. She could often be found outside in her garden or enjoying a cup of tea while listening to her favorite Oldies. She made it a priority to keep in touch with her many friends and she always had an ear to lend. She was never shy about sharing seeds of wisdom and loved to give Kim a hard time about living in Georgia.
Kathy had the kindest heart and when she laughed it was contagious; you couldn't help but laugh too. Kathy will be deeply missed by her sister Carolyn (Julio), her daughters Kim (Dan) and Jackie (Nick), her grandchildren Kyle, Chloe and Ryan, as well as her many friends. Those wishing to honor her memory and the exceptional woman she was, are welcome to make a donation in her name to The Canadian Cancer Society, your local SPCA or Halifax Health Hospice.