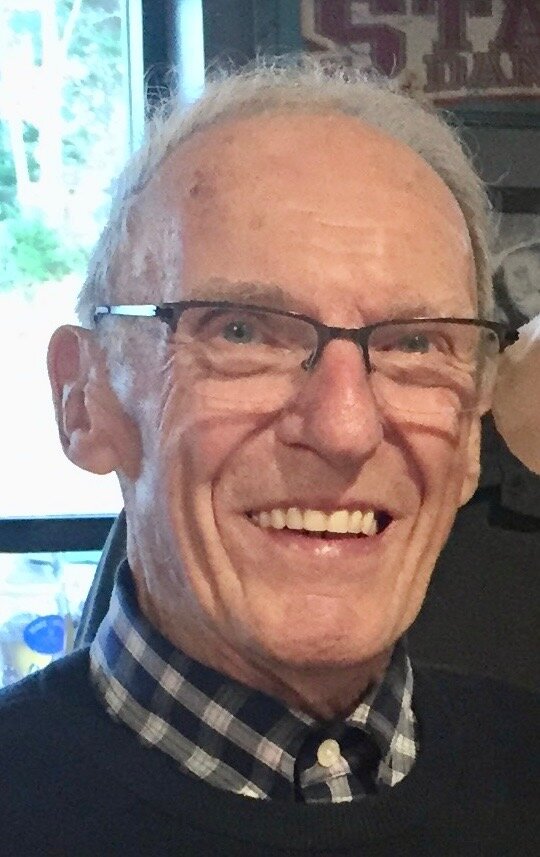 Celebration of Life
2:00 pm - 4:00 pm
Saturday, March 25, 2023
Maritime Cremation Center
67 Temple Terrace
Lower Sackville, Nova Scotia, Canada

Get Directions


Obituary of Darrell Joseph Burke
On Tuesday, February 28, Darrell Joseph Burke, 84, died at home the same way he lived his life, peaceful, content and surrounded by his loving family. Born in Springhill Nova Scotia, Darrell grew up in Joggins, NS. The son of a machinist, he learned at an early age the value of hard work and developed a love of most things mechanical, except Fords! After high school, he moved to Halifax to complete his certifications in auto mechanics and auto body repair. Ironically, he started his auto body repair career at a Ford dealership in Dartmouth (Fairley and Stevens). In the early 70's, he was recruited to join Canavans Insurance Appraisal. He spent the next 40 years working in the auto appraisal business. Gentle, kind, witty, and unassuming, Darrell could fix anything and connect with most anyone. Never able to sit idle or not have a project on the go, he was always willing to help others, especially if they had something broken. He never fully retired. Instead, he transitioned from fulltime to causal work. Most comfortable and confident with a "project on the go", when not traveling with his wife Barbara (Brown), he worked 3 days a week until he was 80. Shortly after his 80th birthday and with mounting pressure from Barb to fully retire, the best he said he could do was to take a leave of absence. This was classic Darrell. A man of few words (unless he was talking about cars), his actions spoke louder than his words. He was most proud of his greatest life work, the creation of his large loving family.
Born as an only child to the late Matilda and Edmund Burke, Joggins, Nova Scotia, he was a loving husband, father and "brother" to many. Meeting his wife Barbara (still very much alive) on a blind date in 1960, he would often joke with her that he is still blind! He romanced Barb for over 2 years with numerous letters torn from the pages of his camp fire notebook (he always had a notebook in his pocket which he referred to as his blackberry). Together, they have 3 children, sons David (Rhonda), and Darren (Natalie), daughter Kelly (Michelle), numerous grandchildren (9), great grandchildren (4), many nieces, nephews and cousins. He wanted special mention of his in-laws. His wife Barb was the oldest of 8 children. He was most proud of how her family accepted him "as their own." Without a doubt, this was due to Darrell's unassuming way of being able to connect with most anyone. In so many ways, he was a loving older brother to his sister in law Mary (Frank) Gillis, brother in laws John (Irene) Brown, Alex (Claire) Brown, Carroll (Mary June) Brown, Andrew (deceased) (Shirley) Brown, Gerard (Sara) Brown, and Wayne (Barbara) Brown. He was so grateful he was able to spend the weekend before he died with so many of his family members and friends visiting him at home.
Cremation has taken place. The family invites you to attend a drop in Celebration of Life on March 25th from 2-4pm at Maritime Cremation Center, 67 Temple Terrace, Lower Sackville, Nova Scotia. There will be no formal service. In lieu of flowers, donations can be made to the Heart and Stroke Foundation or charity of your choice. Interment will take place at a later date in Georgeville, NS.


Share Your Memory of
Darrell