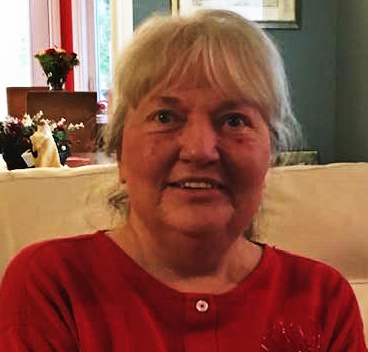 Obituary of Barbara Flame Burton
72, passed away at Cedarstone Enhanced Care in Truro, NS after succumbing to the effects of Alzheimer's Disease on Tuesday, March 7, 2023. She had lived in Rockingham, Sackville and Latties Brook. Barb, or Flame as she preferred to be called in the last 25 or so years of her life, was a daughter of the late Bob and Rita (Woodcock) DeMone.
Flame's first love in life was music. She sang with the Scotianaires, Citadel Chimes, Melodies and TrebleMakers choruses; was the Girl Guide Provincial Camp Advisor and ran numerous music camps for Girl Guides at her property in Latties Brook. She was in her own words a chronic volunteer. She was a Guide leader for 36 years with special attention on music and camping. She volunteered with the Red Cross and played an active role in the Red Cross 9-11 response for the Halifax area on September 11, 2001 along with providing comfort and leadership at many late-night house fires. She spent many years as a First Aid Instructor in both Halifax and Truro. She served with COPS in the Enfield detachment of the RCMP. She was an avid crafter and had a wood-working shop that would be the envy of many men. She designed, produced, and sold the "Froggy Masseuse" by the hundreds which made its way from all over Canada to England to Australia. She also designed and produced many items of twig furniture.
She is survived by her spouse of 54 years, Art; one son, Peter (Karen) and grandchildren Emma, Owen and Emily; a sister, Sharron (Bill) Gardener, British Columbia and a brother Rob, New Brunswick.
Cremation has taken place. Visitation will be held on Friday, March 10 from 7-9 p.m. at Maritime Cremation Centre, 67 Temple Terrace, Lower Sackville.
A Celebration of life will be held on Sunday, April 30, 2023 from 2-4 p.m. at High Tides Community Hall, 9 Church Street, Maitland.
Donations can be made to the Alzheimer's Society or the Diabetic Association.
Special thanks to the staff at Cedarstone Enhanced Care Nursing Home in Truro for their compassionate care for the last three years.