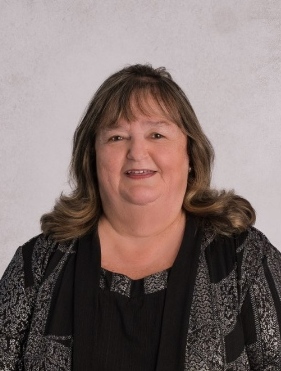 Obituary of Sharon Emily Turner
It is with heavy hearts that we are announcing the sudden passing of Sharon Turner - our beloved mother, wife, sister, aunt, grandmother, cousin, and friend. She was born as Sharon Emily Matheson in Sydney, NS, on April 16, 1953. She passed away while surrounded by family on Friday, March 31, 2023, at the Halifax Infirmary, Halifax, NS.
Sharon had some of her most favorite years growing up in Ingonish, where she loved spending long days at the beach with her many cherished friends (most of them she still has to this day).
Eventually the family moved to Halifax for employment reasons. Sharon felt a bit like a fish out of water, moving from a beautiful seaside community to the "big city" of Halifax. As Sharon always did throughout her life, she adapted and moved forward in the new chapter of her life.
Sharon was employed by the Department of National Defence as a civilian office administrator for over 30 years, until her retirement.
Sharon was a devoted wife/ mother/ grandmother. Sharon was the definition of "best wife ever". She loved her husband deeply, and he felt it and he was left with zero doubts of her love for him. While there was no doubt, she adored her children and loved them with her full heart, she would often joke "if I had known grandchildren were so fun, I would have had them first". Her grandchildren held a very special part in her heart, and she would light up just with the mention of their names (Chelsea, Charlie, Taylor, Méabh, Loughlan, Ada, Jane, Tess, Kate, Bradley, Brandon, Wesley, and great grandchildren Lilly, and Elijah).
Sharon is survived by her loving husband of 23 years, John (OTIS) Turner, her 2 brothers, Ken Matheson (Barbara), Jack Matheson (Joanne), her son - Blain Dhooge (Donna), Daughter - Shauna Dhooge (Sean), step-son - Shane Turner (Marni), step-daughter - Stephanie Cahill (John), and beloved nieces, Karen, Koreen, Tanya, and nephew Keith.

Sharon was predeceased by her father, Everette Matheson, her mother, Muriel Matheson (Janes), and her beloved cousin, Jane MacPherson.

Whether you referred to her by Sharon, mom, sister, nannie, aunt, or friend, there is no denying, and everyone will agree she is everything good, and with just the simple mention of her name we can't help but smile and have many wonderful, warm memories of her. She will be missed beyond words.
We will love you forever and miss you always. Fly high beautiful and we truly hope you are dancing with the angels with hips that are no longer causing you pain, that your thirst has been quenched, and more importantly that you are at peace.
Sharon's celebration of life will be held on Saturday, April 8, 2023, from 2 p.m. – 4 p.m., at Maritime Cremation Centre 67 Temple Terrace, Lower Sackville, NS. Tributes from family will start at 3:00 p.m., and should friends want to participate they are welcome to share stories/memories of her as well.
In lieu of flowers, donations can be made to the heart/stroke foundation, or the charity of your choice.
We would like to give a special thanks to all the nurses / doctors at the Halifax Infirmary (3IMCU). The care was above and beyond. During her two weeks stay, when mom was well enough, she would comment how nice all the staff were to her. We will be forever grateful and from the bottom of our hearts, thank you all.