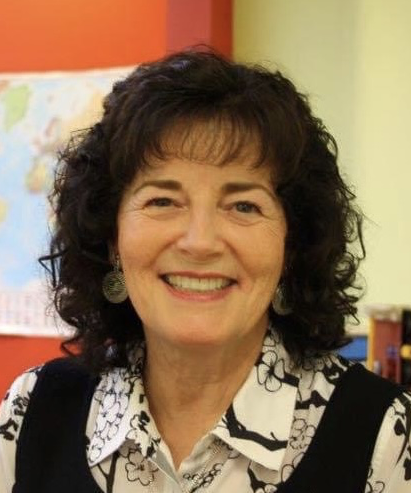 Obituary of Elizabeth Louise Gerrard
It is with heavy hearts that we announce the passing of Elizabeth Louise Campbell Gerrard, 75, of Lower Sackville on April 3, 2023.
Born in Sydney, Nova Scotia, the oldest of 7 children, she moved to Halifax in the late 1960's and got married in 1968. By 1974, they had built their home in Lower Sackville where they raised their family. Elizabeth graduated with honours from the Nova Scotia Teachers College in 1992, and began her career as an Early Childhood Educator, first with Knox United Nursery School and retiring from the Halifax Immigration Child Learning Centre in 2020. She was involved in her community in many ways: as an Explorer Leader, CGIT Leader, President of ADANS and Board member of the Bedford Sackville Literacy Network. Elizabeth was also a proud member of the Royal Canadian Legion Callis Branch 162.
She is survived by her companion, Joe; children, Glenn (Kristien), Michelle (Ron), Nicole (Richard), Victoria (William) and her beloved son-in-law, Gary Bolt (Cheryl). She is also survived by her 10 grandchildren; Jessica (Zack), Madilyne, Meriah (Sorage), Makaiyla (Kristen), Nick, Rhys, Chloe, Lukas, Jakob, and Layla; and great granddaughters, Meisha, Rosie and Maisie; siblings, John (Debbie), Beverly (Gerry), Vera Lynn, Lindell (Pete), Herb, and Daren (Patricia). She was predeceased by her husband of 37 years, John Gerrard, son, John Charles, and parents, Edith and Charles Campbell.
Mom absolutely loved her family and friends and enjoyed sharing stories over tea. Always taking pride in reminding us when leaving her home to "be good and mind your manners" accompanied by waving goodbye from her front window. She was the proudest Caper who always looked forward to "going back home" to Cape Breton to dip her feet in the Bras d'OR Lake and visit her brothers and sisters.
Thank you to Dr. Stephanie Snow and the nurses and staff at the Nova Scotia Cancer Centre and palliative care who went to incredible lengths to make sure Mom was comfortable.
A celebration of life will be held at the Sackville Legion Branch 162 on May 4th, 2023 at 11am. Interment will take place at a later date at the Gate of Heaven Cemetery in Lower Sackville.