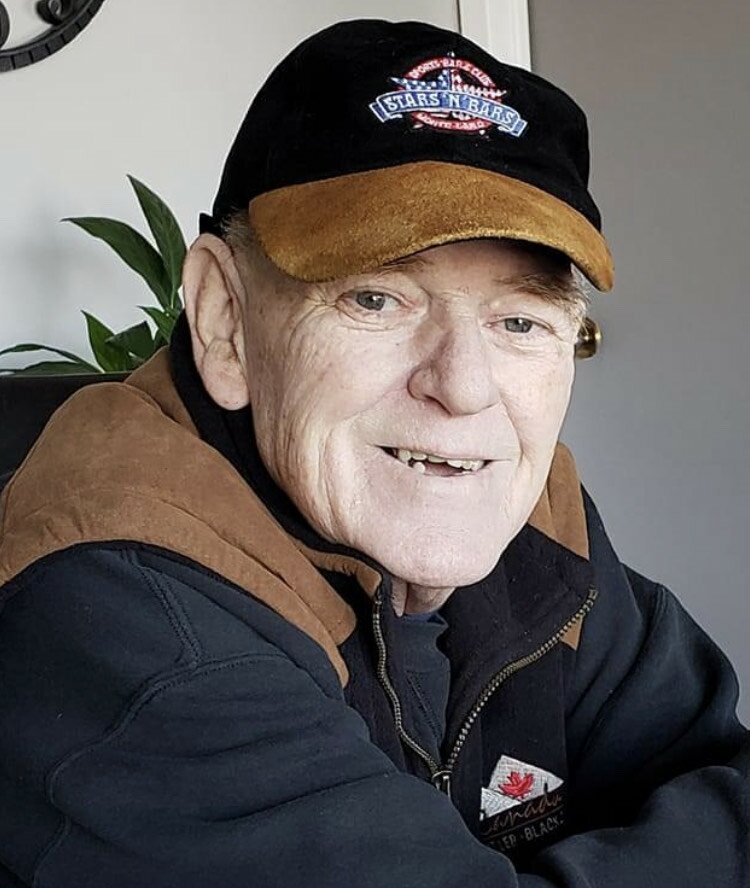 Obituary of Reagh Weldon Routledge
Reagh Weldon Routledge - 74. Born January 10, 1949 in Halifax, Nova Scotia. He was a son of the late Thomas and Helena Routledge.
It is with great sadness that we announce the passing of Reagh Routledge, father, grandfather, and friend. Reagh, after a 18 month fight with cancer (Duodenal), passed away peacefully at home with family at his side on the morning of June 4th.
Reagh is survived by his sons, Troy and Trevor (Shannon), grandson's, Kyle and Kristopher. He was predeceased by his brother, John and partner, Elizabeth (Betty) Lefort.
Reagh grew up in Halifax, NS. He attended high school at QEH in Halifax. After which he took up studies at Halifax's vocational college in the electrical trade. He was a electrician for approximately 40 years ending his career by retiring from DND's CFB Halifax. In the Summer of 1969 he met " the love of his life" Faye Lifford. They were married for 27 years (1972-1999) and had two sons (Troy and Trevor). Even though their marriage ended they later became became good friends. In 2001 Reagh and Elizabeth "Betty" Lefort met at a local dance which evolved into them becoming loving partners later that year. They were active members at the Lower Sackville Royal Canadian Legion (RCL). They enjoyed their time together at RCL attending dances, playing darts and the yearly new year's celebration. Reagh and Betty also enjoyed their time camping at the trailer at the Plantation's campground. They also enjoyed their time at the cottage on Lake Peter with family and friends.
Reagh's grandson's Kyle and Kristopher brought him great pride and joy. He loved them so much and enjoyed hearing about all their success in school and sports. Reagh fought hard in his final months so he could have one final summer at the cottage with his grandsons. He was hoping to give them more good memories of "grampy" for when he was gone. He loved watching them having fun at the lake. Reagh's most favourite place to be was his cottage on Lake Peter. Reagh enjoyed his time at the cottage socializing with his friends at various campfires, gatherings or out on the lake in the pontoon boat with his friends. He was known for his unique sense of humour and sarcasm. He had a gift of making others laugh. He was also very protective of those he cared about and had had no problem standing up for those in need. He could always be counted on to help others if needed.
Reagh will be greatly missed by his family and good friends Bruce, Tony, Tylor, Derick and Andrea, Mike and Natasha, Blake and Caroline, Crystal as well many others.
Family would like to give special thanks to: palliative care unit for helping dad get well enough to come home. To VON Halifax's for amazing care, kindness and professionalism, palliative care consultation nurse Cara RN, Dr. Snow (Oncology), Dr Marshall ( GP), and the Downsview Sackville Sobeys pharmacy team for all everyone did to support Reagh and his family through this difficult time.
A Celebration of Life will take place at the Royal Canadian Legion, Lower Sackville, NS. Date and time to be announced at a later date. In lieu of flowers donations can be made online on behalf of Reagh to VON for the VON Connect Campaign. https://von.ca/en/donation-form


Share Your Memory of
Reagh