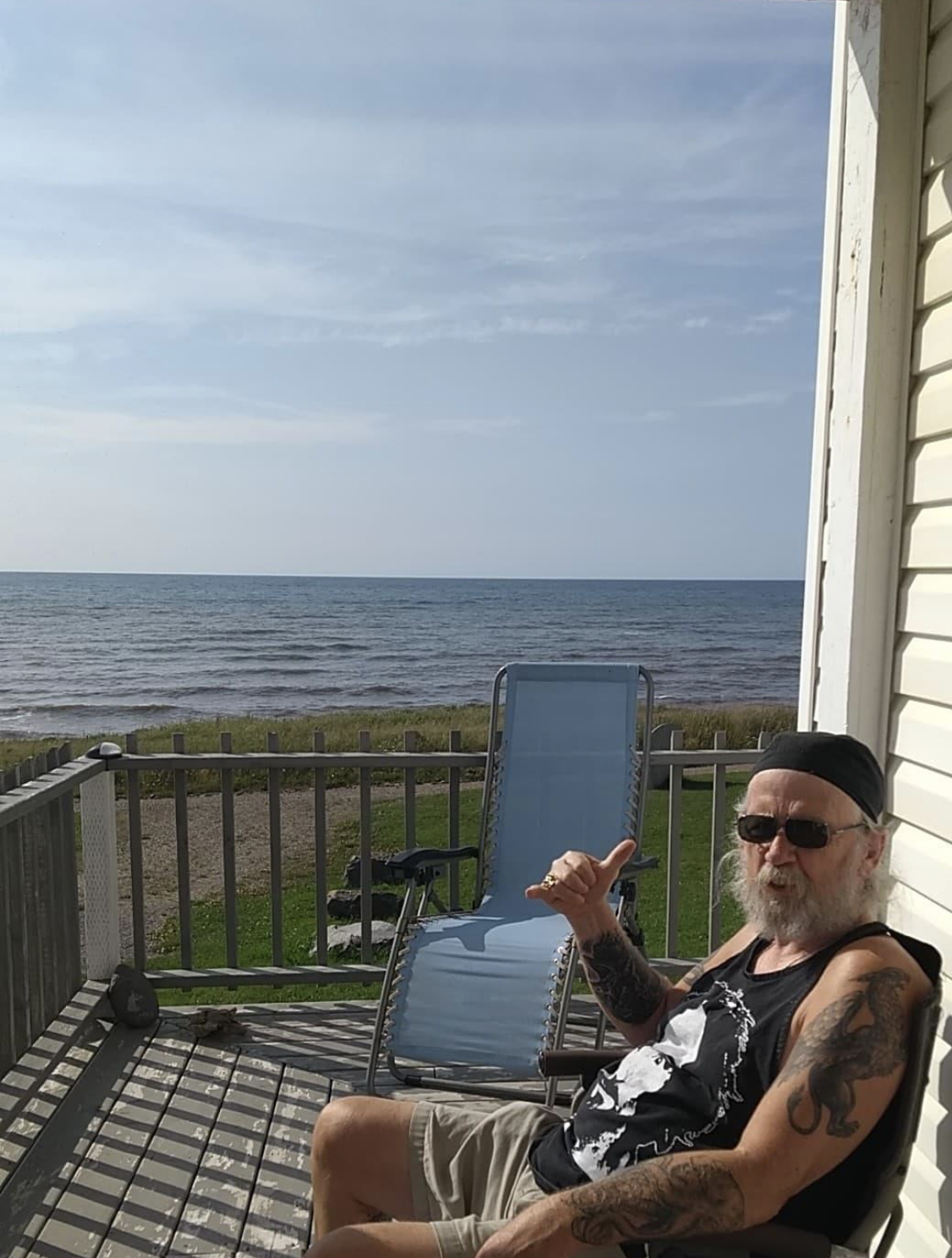 Obituary of Robert Graham Simpson
It is with broken hearts that we announce the passing of Robert (Bob) Simpson. Bob passed away at the age of 68, at the QEII Hospital in Halifax on Wednesday, July 5th, 2023, after a courageous second battle with throat cancer. He will be greatly missed but not forgotten by all who knew him.

Survived by his wife, AnnaBelle Simpson; daughters, Melisa Simpson (Dave Bent) and Kimberly Parsons (Jamie Parsons); Grandchildren Hayden, Eugene & Rylee Parsons; Sisters Jackie, Sylvia & Cindy; Brothers Tom, Kevin & Steve as well as his many Sister in Laws, Brother in Laws, Nieces & Nephews whom he loved.

Preceded in death by his father in law Conrad Lelièvre, Mother in law RoseAnne Lelièvre, brother in laws Alec John Lelièvre, Dennis Lelièvre, Pat Aucoin & Keith Traviss and sister in law Jeanne Lelièvre.

An avid gardener, reader and music fanatic, you could always find him outside tending to his plants, in the driveway getting his 15 minutes of sun, or dancing with his headphones on belting out the words to songs only he could hear. He was also a long time F1 viewer who never missed a race & a Habs fan who loved yelling "C'EST UN BUT!!'" every time they scored.

He was so proud of his daughters and the things they accomplished and wasn't afraid to tell the world about them. He passed on his love of reading, music & sense of humour onto both of them. Pookie & Peanut are forever grateful to have been able to call him Dad.

He also loved talking about plants & football with his son in law Jamie. "Stick it in the ground, it grows".

Where he really shined was being Pépère to his three grandchildren. He took the role very seriously especially when it came to the youngest, Rylee. She had him wrapped around her little finger. Sticky finger that is, taking a toonie from him each time she visited. Eugene and Pépère loved throwing the baseball back and forth down the hallway while Mémère got after them. Hayden, being the oldest, got away with sneaking chocolate bars from the fridge and sitting with him in the computer room working on her letters.

His wife Ann was the love of his life, best friend & rock. Married 38 years but together for 43, Ann & Bob met in Calgary at a bar and after a worldwind romance they came back to the East Coast to marry and start their family. Grand Etang will always hold a special place in their hearts as Bob loved to spend any free time there.

Bob, I will do my best to take care of all the plants and I'll miss holding hands under the pillow at night.

As he would say "Another Great One Called Home Too Soon". In lieu of flowers please consider donating to the Cancer Society or Scleroderma Atlantic in his honor.

Rock On!


Share Your Memory of
Robert