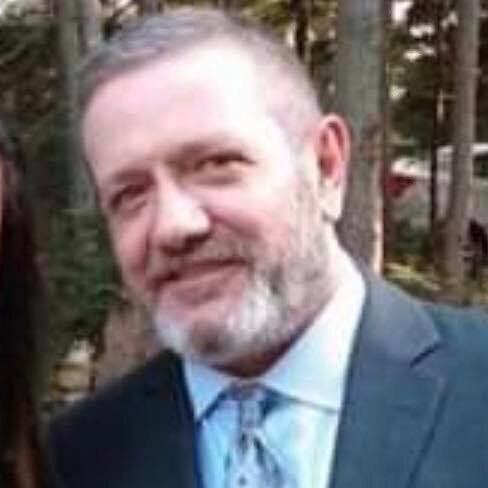 Obituary of Robert Roy Wilson
It is with profound sadness that we announce the sudden passing of Robert "Bob" Wilson this past Sunday night. Bob was the youngest son of Ralph and Bertha Wilson of Fairview.
He is survived by his beloved partner of 29 years Heather (Flinn) his son Nicholas, sisters Millie (McIntyre), with whom he shared a very special bond, Ruth (Dorton), Jean (Wilson Hamood) and many nieces and nephews who he loved dearly.
His far to short path through life took him from his Fairview roots to Radio Stations across the province, where many will remember his smooth deep voice announcing their daily news and introducing their favorite songs. He eventually transitioned to a career in sales where his natural charm and open friendly nature was his best advantage. A born artist, Bob never stopped sketching and drawing and had recently begun getting some online recognition for his digital art.
He met the love of his life Heather in July 1993 and soon after they began to build a future together. Through good times and bad, and twists in the road, their everlasting bond was never broken. The past year was the happiest of their lives. He left us knowing that providing a great deal of comfort and wonderful memories to those left behind.
His last and most important career began in 2001 when his son Nicholas was born. A devoted stay at home Dad, Bob was there on the front lines from diapers to graduation and beyond. His good work is evident in the man he raised, and he was so very proud of Nick, his greatest achievement.
A Celebration of Bob's Life will be held on Saturday, September 30 from 1- 4pm at 28 Willett St. Halifax. Donations can be made in his name to any of the charities supporting the homeless in our communities.


Share Your Memory of
Robert