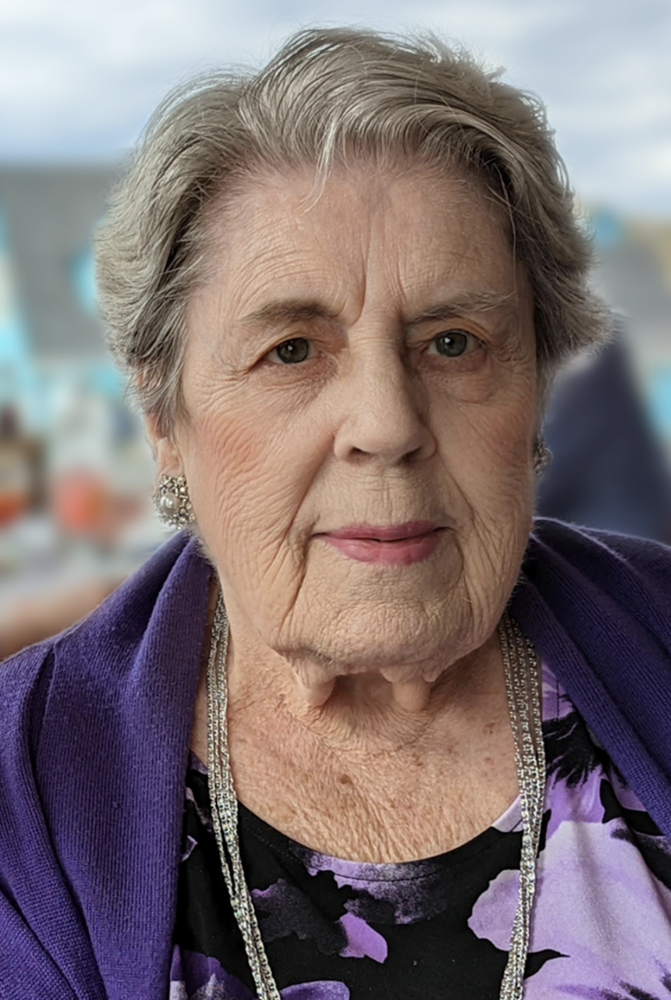 Obituary of Kaye McCormack
Kaye (Mary Kathryn) McCormack passed away peacefully on October 3 at the age of 87, comforted by her children. Born in Halifax in 1936 to Mary (Yates) and Edward McCormick, she grew up in Bedford in a large family, during wartime. Kaye dreamed of a life beyond small-town Nova Scotia. As a teenager, studying at the Sacred Heart Convent in Halifax, she discovered loves that would last her lifetime: theatre, opera, literature, art and history. She was determined to continue studying, despite a lack of funds, and became the first person in her family to go to college. At St. Mary's University, where she did her BA and later B.Ed., she immersed herself in the humanities. She was smart: the lone woman in her 60-person Logic class in 1956, she received the top grade. In an era when the career options for women in Nova Scotia were limited to nurse, secretary, or teacher, Kaye chose to become a teacher. She taught in schools in Nova Scotia (Sambro), New Brunswick (Fredericton area), and Ontario (Sandy Lake First Nation; Barrie; and various schools around Toronto). She founded and was principal of the first school for children with intellectual disabilities in New Brunswick (The Lighthouse School). For much of her career, she taught Special Ed, and later French. She married (and later divorced) Elbert Deveaux, with whom she had four children. Incredibly, and like her own mother, she continued to work as a teacher throughout most of her child-rearing years, with little support. It was hard. In the late 1970s, she discovered feminism, and it explained a lot. She raised all of her kids to be feminists.
Kaye traveled whenever she could, especially to see her favourite art and historical sites. She visited, sometimes alone, some 20 countries, including Iran, Russia, Egypt, Turkey and Oman. Kaye retired from teaching at 63, happy to have more time to travel, attend the opera, swim, read, and visit museums. She enjoyed living in her Annex neighbourhood in downtown Toronto; she left it reluctantly to return to Halifax to live out the last decade of her life. There, her daughter Tynette supported her as she aged and faced health difficulties. Her other children visited often, and Kaye enjoyed following their, and her grandkids', lives and adventures. Her last residence was a senior's residence, one block from the Sacred Heart Convent and across the street from where she lived as a young teacher. Despite the familiar surroundings, living in a retirement/assisted care home was not her jam.
Kaye leaves her longtime friends Verna Marryatt (whom she thought of as a sister) and Nancy Luscombe, as well as her siblings Margaret Graham, Shirley Sampson, David McCormick, and Leo McCormick. She was predeceased by her brother Peter (at age 6), sister Marylou and her loving aunt Dot Paul. Kaye will be missed, and fondly remembered, by her four children — Jasmine in Kingston, ON, Tynette in Halifax (Daniel Jollimore), Monique in Hamilton, ON (Stefan Dolgert), and Jean-Paul (J.P) in Guangzhou, China (Kathleen McLennan) — and her four grandchildren (Claire, Michael, Luc, and Beren).