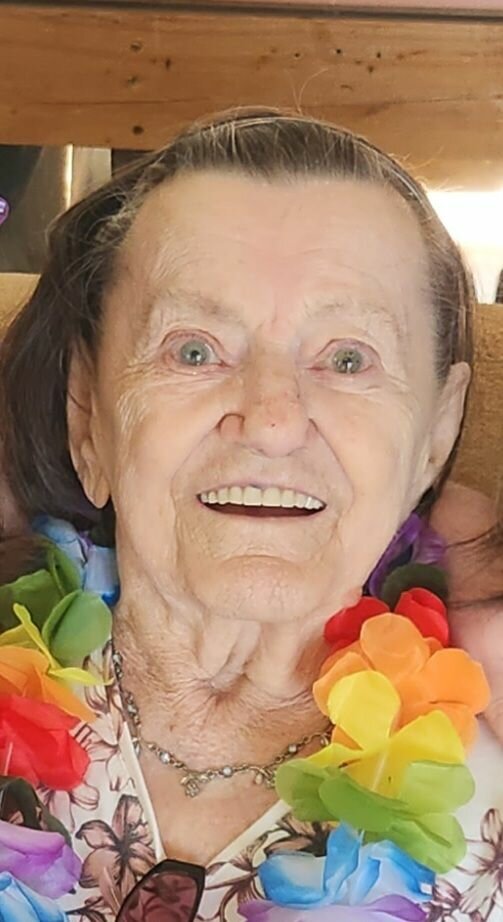 Obituary of Joan Murphy
March 25, 1936 – November 11, 2023
It is with broken hearts that we announce the passing of our mother. Mom passed away peacefully at the VG Hospital on November 11, 2023 at the age of 87.
Leaving to mourn are her loving family both near and far.
Joan is survived by her daughters, Linda (Bernie), Donna (Robert), Brenda (Carmen); son, James; niece, Lesa, along with 17 grandchildren and 16 great-grandchildren. She was predeceased by her husband Bill; son, David (Darlene); sister, Lorraine.
Joan's greatest accomplishment, besides the love she had for her children, were the 25 years she spent building a career at the VG Hospital. It was a career that gave her purpose and she retired feeling fulfilled.
Mom loved to reminisce about the fond memories of her childhood in Sandy Point, Newfoundland where she grew up before leaving in her early 20's to come to Halifax. The stories would be of simpler times and of the love and devotion she had for her grandmother who she so fondly referred to as "Mommie". Her uncle Guy was her favorite uncle, and she told many stories of her mischievous days where he was often involved.
Mom was a private person who kept to herself. She enjoyed the time she spent with her family whether it be a special occasion or just out for a visit. Her final years were spent at Melville Gardens Residential Care Centre as a resident in their Assisted Living Facility.
A sincere thank you goes out to the caregivers and staff at Melville Gardens and to her special friend and companion, Jeannie Way.
Cremation has taken place. A private family interment will take place at a later date. Donations in Joan's memory may be made to the Canadian Cancer Society.
"She lived for those she loved, and those she loved remember"