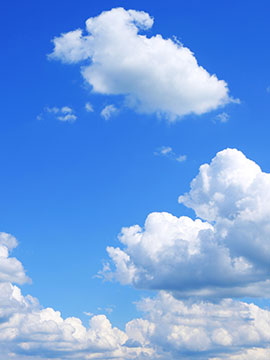 Obituary of David William Janes
The world has lost a very special person. Dave Janes of Lower Sackville unexpectedly passed away at home on Thursday, September 16, 2021. Dave was born in Toronto, Ontario July 29, 1951 he was the son of the late Fredrick and Shirley (Hodges) Janes.
As a child Dave was adventurous and curious and loved to be out in nature, later in life he enjoyed many outdoor activities including camping, cycling, hiking, walking, skiing, kayaking, tennis and most recently pickleball. He was an avid reader who enjoyed photography, dancing, classical rock, learning to play guitar, and a great conversationalist. He loved travelling the world, spending time at his cottage in Malagash and walks along the beach with Brewster. He was very kind and generous and loved to share his great sense of humour. Dave spent precious time as a humanitarian volunteer in Guatemala.
He is survived by his wife of 6 years, Judy Colleen Janes (Fobin/Langley), August 22, 2015 and daughters, Isabelle Sarah Janes (Silas Rogers) and Jessica Kim Janes (Jane Miller) and sister, Deborah Rose Steele (Gord) of Trenton ON. He will be sorely missed by nieces and nephews, and Best childhood friend, Paul Benedet (Debbie).
A Celebration of Dave's life will be held on Saturday, October 9 at 2 pm in Saint Francis by the Lake Church, 192 First Lake Drive in Lower Sackville.
"Until we meet again"
The following is the best man speech that was written and delivered by Paul Benedet at Dave and Judy's wedding.
"I had wanted to begin by telling you a little about David's years growing up on Cornelius Parkway in Toronto, and, given that pictures usually paint a thousand words, I wanted to find that special photo to represent this period to show you all… so I asked around. In my quest I was sent an adorable photo of David lying on a sheepskin rug,... in his birthday suit,.... dribbling,.... his cheeky grin covered in the chocolate from a biscuit held in his hand; as I say I was looking to get a photo to enlarge and present to you today but given this photo was taken only last week I thought it might cause a little too much embarrassment….
My and David's story began when my parents decided to build a house in what was to me then out in the boonies in the 401 and Keele corridor of what is now North York/slash Toronto. David was my first friend on the street, and we have been best buds for 54 years now. As we had many interests in common (nature, music, reading, tennis, chess) we spent as much time as possible together. I might as well have been called Paul Janes and he David Benedet. Even as a young boy I was drawn to David's insatiable intellectual curiosity, his sense of adventure that made us the Tom Sawyer and Huckleberry Finn of the neighbourhood, and a gaming spirit to experience the out of the ordinary.
You have to understand that all along there was intense competition for games of battleship, chess, cross-country marathon tag, which evolved to intense games of tennis and later squash at York University.
While at York University, we decided that one summer was far too boring before going back to school, so we decided to hitch-hike to Chicago for the weekend.... A mind-blowing journey on many levels that I'll not go into now.
David later prepared for and wrote a successful Law School Admission Test and found himself invited to Law School at the University of Windsor. He found the year tedious and boring and moved on to new vistas.
As young bucks we enjoyed an incredible adventure driving out East all the way to "Nefunlan" in his Toyota Celica. Cue The Band: "Acadian driftwood, gypsy tailwind"....
After a few years working for CIL as the operations manager for their wall covering division managing four different warehouses in Toronto, David found himself out in Vancouver where he started up his own business, West Sound Music for five years driving up and down the coast providing music to places isolated from such service. He expanded the business and eventually sold it.
Dave and I lost steady contact around this time and,
You know, you think you know somebody, but I learned a great deal about my buddy when I asked questions to fill in the gaps in preparation for this speech. What I learned increased my respect and admiration for Dave a hundred-fold. I'll tell you why. Well, actually, I'll only give you a teaser taste, because the reality of what this man has experienced and accomplished really could go on for a full documentary hour! But I will share one standout significant time in his life. He decided to go to civil war-torn, guns everywhere Guatemala and work in an orphanage and a medical centre for a year. The stories he told me about going out to get children and passing through armed govt. checkpoints to be once more stopped down the road by AK 47 armed rebel guerillas and then coming back again this time with displaced from the fighting and extremely needy children, some hours from death due to malnutrition, were astounding! He spent a lot of time attending and trying to unite the the kids with their families. He also worked as a carpenter extending the facilities there.
Looking back now, this illustrates David's integrity and ability to go against conventional and some would say rational thinking, flying into a country fighting a civil war in order to help those in the greatest need. He is a man who doesn't just talk the talk, he walks the walk.
The payoff came when he met a little girl there who immediately stole his heart and Isobel would become his adopted daughter and life-long love. And because what goes around comes around, returning to Toronto, he was informed that prior adoption proceedings proved successful, and Jessie entered to complete the family picture, adding yet another life-long love.
Moving next to Vancouver, David found fulfilling employment difficult, but was not too proud to deliver pizzas and flowers to make ends meet. He eventually went back to school and became a health records technician, ace-ing the course as top student and winning awards along the way. David was to go on and work automating the Medical Examiner's department and worked on the 1998 Swiss Air disaster. Later, he moved on to work for Minacs for 15 years before globalization gave him his retirement ticket. But Dave believes that if you rest, you rust, and has recently begun preparing for the next phase of his life's journey of employment and advancement of his vast knowledge base.
Five years ago, David met Judy and he was excited about finding a woman who for the first time he could freely talk to and say anything about everything. He was completely mesmerized by her and they quickly forged a special and unique relationship. Judy is a gifted woman who generously shares her gifts with family, friends and complete strangers who are in need. She is an equal to David intellectually. She enjoys highlighting conversations with a quick wit and a fine sense of humour. Together, they have expanded their horizons with trips across Canada, Hawaii and Mexico. They look forward to many more excursions. My wife Debbie and I couldn't be any happier in them finding each other.
I've been having many thoughts and reflections on love and partnership in the course of preparing and writing this speech. I've come to recognize patterns in relationships: how, with a mature, understanding and accepting love, there is the recognition of the partner's moods, concerns, fears, perspective, hopes and dreams. There is recognition of the natural swings: personal swings, relationship swings, and the intelligence, understanding, compassion and ultimately love to accept and respond to these physical, intellectual and emotional orbits. It is with this maturity that is born of experience, respect and love that I have the fullest confidence that Dave and Judy will continue to grow and blossom in their adventures and love that their life and love, bonded and witnessed by us all today, will flourish."


Share Your Memory of
David