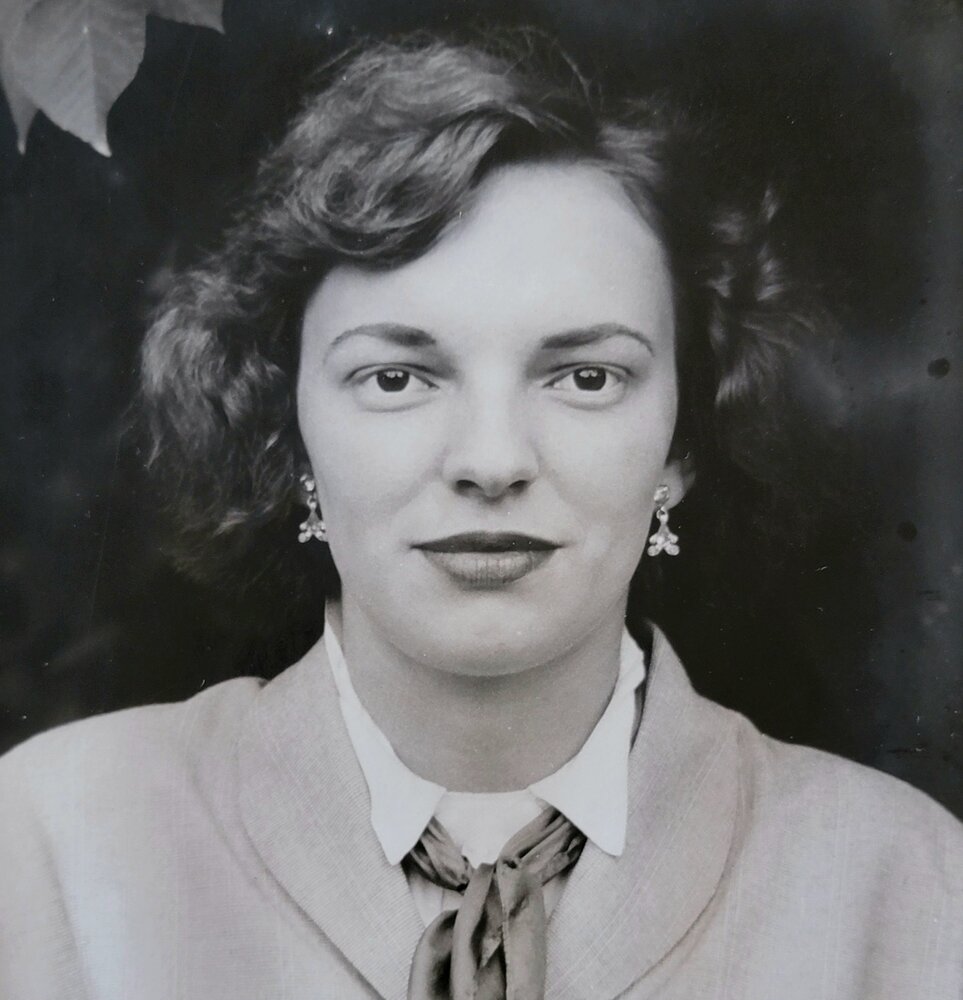 Obituary of Anita June Legalley
Glen Margaret, NS, June 11, 1933 to November 10, 2021. Mom passed away peacefully with family by her side on November 10, 2021. Born in Glen Margaret she was the daughter of the late Charles and Edna Crathorne.
Mom was an independent, determined, creative and loving mother. To Mom "love" was an action word. When asked for help, Mom never said no. We were reminded of her love through her continuous caring deeds from looking after her grandchildren, helping her family around their homes, and cooking delicious meals. We will forever miss her hot cross buns at Easter, her lobster sandwiches and tasty Christmas dinners.
She was a voracious reader and prolific writer. She loved and was committed to her community of Glen Margaret. In 2004 Mom married these two passions when she researched, authored and published the book "Glen Margaret", forever chronicling the history of her birthplace.
Mom was an integral part of all our family events. She celebrated every season and was particularly passionate about Christmas. She was always the first to decorate her home and spent the year purchasing thoughtful gifts for her family. Christmas will not be the same without her.
Mom was an extremely talented gardener, a talent and passion that she has passed on to her two daughters. She was a gifted seamstress and we are fortunate to have her many beautiful dresses, blankets and pillows adorn our homes.
Mom taught us the importance of enjoying the simple things in life. Family gatherings, berry picking off the old Dover Road, playing cards, gardening, genealogy, gazing at the ocean from her home, and spending time with her close friends brought her true joy.
Mom was a doting grandmother and great-grandmother. Known as "Nanny" she adored and was extremely proud of her grandchildren and great-grandchildren. She was a central part of their lives and never missed an opportunity to spend time with them and celebrate their accomplishments. Her love was truly reciprocated as we see the pain of her passing in the eyes and hearts of her grandchildren and great-grandchildren.
Mom was fiercely protective of her family. She selflessly exuded strength during difficult times. Perhaps the greatest gift she has left us is leaving a family deeply committed and connected to each other. Mom – we miss you terribly but are thankful that you are finally at peace.
Mom is survived by her daughters, Bonnie (Ron) Tanaka, Tammy (Barry) Mason and daughter-in-law, Sharon Legalley; grandchildren, Jonathan (Marion), Kandace (Adam), Leiko (Kevin), Mathew and Olivia; great-grandchildren, Clarissa, Emily, Chelsea, Logan and Miki. Mom was predeceased by her husband, Hudson; brothers, Morris and Ross and sisters, Carol and Lorraine; her children Kim and David, and her great-grandchild Valentine.
A private family graveside service will be held in St. Peter's Anglican Church, Hackett's Cove. A celebration of Mom's life will be held at a later date. If so desired, donations can be made in Mom's name to the IWK Foundation or a charity of your choice.