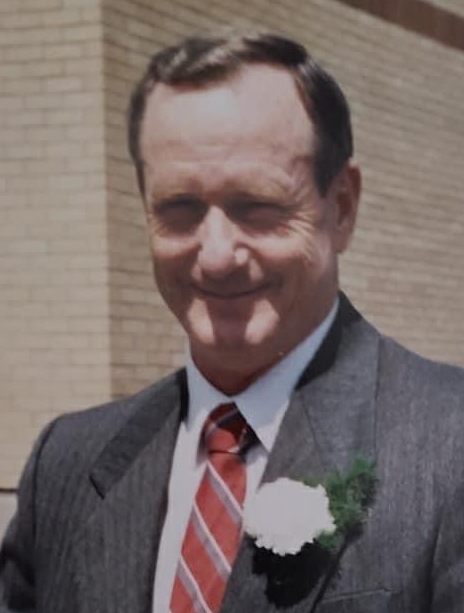 Obituary of Gordon Allen Giffin
Gordon Allen Giffin - Hammonds Plains/Bedford, also known as Peanut, Dad, Grampie and Gord is now at peace. Born August 17th, 1939, his parents were Marjorie and Robert Giffin of Isaac's Harbour. Dad was incredibly proud of his roots and his family. He could strike up a conversation easily and had so many connections between "Down Home,"Hammonds Plains, Bedford, and the cottage, that he and Gordie built in Lochaber, NS.
When Gord was 16, he headed to the "big" city of Halifax and started work at Robertson's Hardware. Shortly after, he wrote his elevator ticket and began his career with Otis Elevators, as a mechanic. He finished, after 42 years as Superintendent of the Eastern Region. He was known for his impeccable work ethic, safety first and his sacred diary. There wasn't a work day that wasn't recorded or a labour of love detailed from start to finish, at home and at the cottage.
Gord is survived by his wife, Elaine. He was from a large family, and had a large family himself, including Anna Leah (Stephen), Heather, Gordie (Lorri), Elizabeth and Megan; grandchildren, Stephanie (Ryan), Steve (Ilea), Zoe, Madison (Jesse), Eden (Colby), Alex (Derrick), Robert, Ian (Erin), Hannah, Benjamin, Marley, Romee (the curliest redhead) and Jonah. And finally, great-grandchildren, Sara, Gabriella, Mateus, Audrey, Zeph, Lainey and Bowie (his smallest redhead).
Survived by siblings, John, Mona and Diane, he was predeceased by Muriel, Bob, Joan, Ruth, Mary and James.
Despite his enjoyment of his work life, he could often be found listening to Bluegrass, going to exhibitions and music festivals, motorcycling, boating, fishing, hunting, ATVing, or snowmobiling. There was nothing he couldn't build or fix. He learned to cook chowders and fish from his mother, who would call every evening at 5. As children there were many iconic trips to PEI, taking the wheel of "The Bug" a Ford Anglia, and frequent suppers at the House of Mei Mei.
He loved his children so much, maybe too much, because anytime we called him to come, he would come, typically with a smile and a big truck. He may be leaving us behind, but not without us reminiscing about our many happy memories these past days around his bedside.
Cremation has taken place, with no formal service planned.
In lieu of flowers, please feel free to make a small donation to Diabetes Nova Scotia, a charity that was very close to his heart.


Share Your Memory of
Gordon