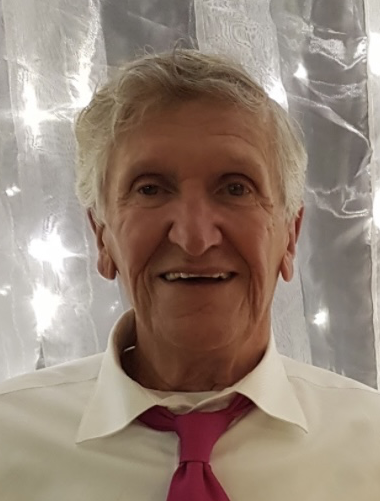 Funeral Mass
11:00 am - 12:00 pm
Saturday, August 12, 2023
Our Lady of Assumption Church
2292 NS-206
Arichat, Nova Scotia, Canada

Get Directions


Obituary of Wesley Charles Doiron
It is with our collective heavy hearts that we share the passing of Wesley Charles Doiron at the age of 79. Wes, as he was lovingly called, left us peacefully on May 1st, 2023 with his wife Carmella by his side after a long and courageous journey through alzheimers disease.
Although over these past few years, alzeimers sometimes felt dominating in Wes' life and to those surrounding him, he was far more than this disease and led a life full of adventure with no time wasted. Something Wes always said was ''If you're going to do something, do it right''. He lived this life right.
Born on September 23th, 1943 in Halifax, NS, he spent his childhood years in the north end of Halifax, and later years in Port Royal, NS.
Wes joined the US army in 1965 which in part gave him the opportunity to see some of the world. He spoke fondly of the places he'd been and always encouraged others to see the world. He served in Vietnam as an MP in 1966-67 and returned home to find his beautiful wife Carmella shortly after that. They formed their family of 5 in no time, and had the opportunity to experience precious times together both in the peaceful harbour of Port Royal, CB and then later years in Lower Sackville.
Wes adored his time in nature and always felt a connection to the earth and the sea. He combined his love for this and his service to others by joining Halifax S&R in his retirement years and was a dedicated member for 15 years. Many people came to know and have profound respect for this man who forever put so much effort and love towards his family, dear friends, and others who came to know him on this journey through his life.
Wesley is survived by his everloving wife, Carmella Doiron; his children, Lori Lake (James Lake), Kimberley Smith (Mark Smith), and Steven Doiron (Wanda Doiron). He had the opportunity to bear witness to, spend some precious time with, and pass along some teachings to his 5 grandchildren that he loved enormously, Renee, Joey, Jack, Max and Sophie. Wesley was preceded in death by his parents, Charles and Lorraine Doiron, and his sister Fran Carraggi. He is survived by his sister, Leona Malloy and Chris Slaunwhite.
Wesley's family would like to send a warm thanks to the 3rd floor staff at Arborstone Enhanced Care for their care and compassion for Wesley over the past couple of years.
A service will take place on August 12th, 2023 at 11AM in Our Lady of Assumption Church, Arichat, NS.
In lieu of flowers, donations can be made to Children's Wish Foundation to celebrate Wesley's love for kids. Otherwise, donations can be made to the charity of your choice.


Share Your Memory of
Wesley