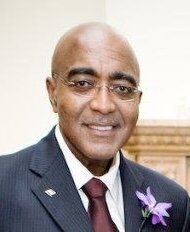 A Time to Remember
2:00 pm - 3:00 pm
Saturday, September 23, 2023
Atlantic Funeral Home
771 Main Street
Dartouth, Nova Scotia, Canada

Get Directions


Obituary of Ronald Oswald Williams
Ronald O. Williams (Sunrise April 9, 1950- Sunset June 28, 2023)
It is with great sadness we announce the sudden passing of Ronald Williams at the Halifax Infirmary, QEII Health Sciences Centre.
Ron was born in Barbados to Ruth and Samuel Williams, on April 9, 1950. He spent much of his childhood in the Parish of Saint Michael and at Batts Rock Beach. In his later teenage years, he lived in the Parish of Christ Church before leaving Barbados to immigrate to Canada in 1970. Ron settled in Cape Breton, Nova Scotia and lived with his Aunt Ruby Drayton in New Waterford. He quickly found community in Whitney Pier in Sydney where he connected with second and third generation Canadians whose families had immigrated from Barbados in the early 1900's. Ron married Karen Tull, moved to Halifax and had a daughter, Kairi.
Ron had a long career as a highly sought-after High-Pressure Welding Technician who worked across Canada and the United States. He was a long serving member of the Pipefitters Union Local #56 of the United Association of Journeymen and Apprentices of the Plumbing and Pipe Fitting Industry. He was highly regarded for his welding skills, work ethic, attention to detail and ability to execute some of the most challenging jobs with excellence and precision. Ron lived his life with a strong commitment to health, well-being and long-lasting friendships which he developed wherever he went. He enjoyed running and cycling and especially loved working out at the gym, where he also developed so many special relationships. Healthy eating was Ron's standard which he supported through frequent trips to Costco, his favorite store, and a dedicated exercise regimen. Ron also enjoyed motorcycle touring as a hobby and joined a group of Honda Goldwing riders where he toured Canada and the United States. He appreciated vehicles and was known for keeping his cars in impeccable condition. Despite Ron's reduced eyesight in his later years, his independence, commitment and involvement with people and community organizations continued where he supported the Heart and Stoke Foundation, Halifax Jazz Festival and Canadian Institute for the Blind, was highly aware of the pollical climate and championed for those who were seen and not heard. Ron was committed to staying connected to the people he loved during his life and would always call to chat and check in with his loved ones. He was a true friend, grandfather and father through to the end.
Ron was predeceased by his parents Ruth and Samuel, and is survived by his brother Kenneth, nieces Elaine and Deborah, nephews Jerome and Phillip, ex-spouse Karen, granddaughters Elyse and Estelle, daughter Kairi (Bernard) and many chosen friends.
Share a favorite memory or photo of Ron below (link). In lieu of flowers, donations may be made to CNIB-Nova Scotia.
A Time to Remember gathering for Ron will be held on Saturday, September 23, 2023 at 2:00 pm at Atlantic Funeral Home, 771 Main Street, Dartmouth NS B2W 3T9.


Share Your Memory of
Ronald