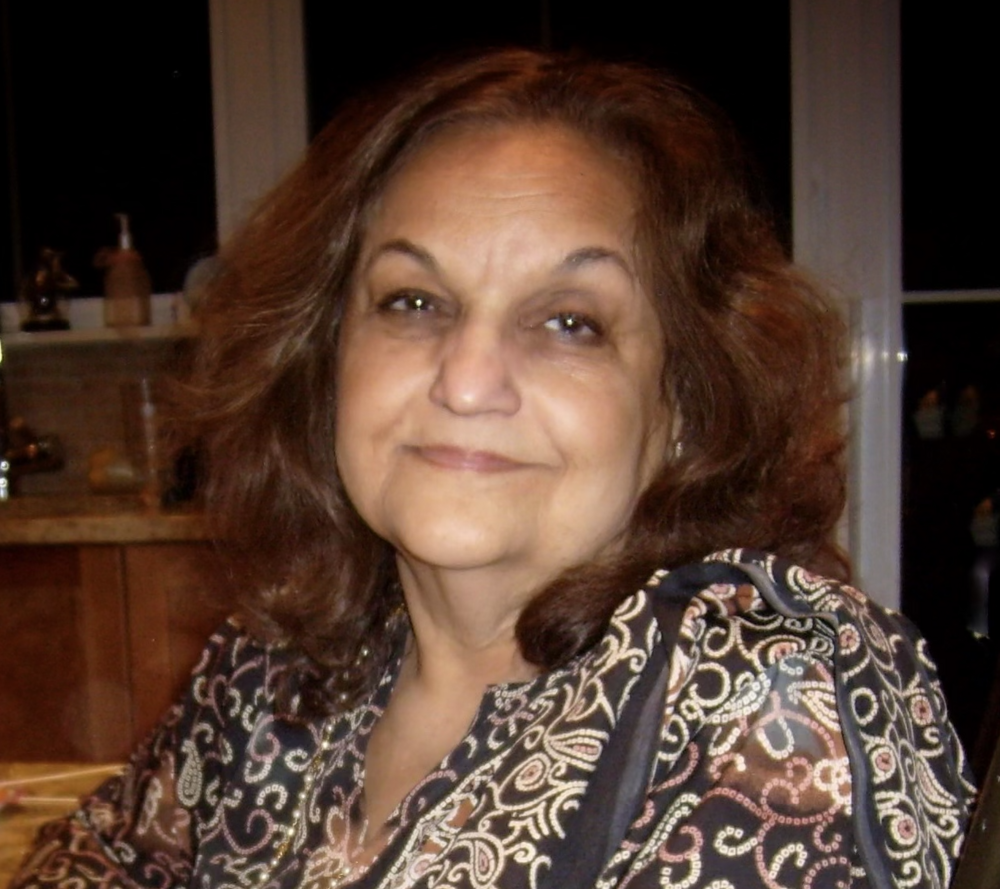 Obituary of Yasmine David
Dr. Yasmine David, loving wife, mother, mother-in-law, grandmother, daughter, sister, aunt, friend, and respected pediatrician passed away peacefully on October 28, surrounded by loved ones.
Yasmine was born in Mumbai, India, the second oldest of four. Her childhood was full of happy memories with her beloved siblings, including horseback riding, tennis, field hockey, and midnight feasts (mimicking those from the Mallory Towers series, which she loved). As a child, visits to Japan and Australia sparked an adventurous side to Yasmine and led to opportunities to engage with remarkable individuals such as Helen Keller and Walt Disney. This true passion for travel experiences was instilled in her children and grandchildren, as Yasmine brought them on many family holidays, ranging from the red sands of PEI to the beautiful Turks and Caicos.
As a young adult, Yasmine attended Grant Medical College, where she met the love of her life, Charles David. Yasmine was immediately drawn to Charles's charisma and vibrant personality. Many know their incredible love story that spanned years and countries. Yasmine and Charles started their family in Chicago, where Yasmine completed her Residency in Pediatrics. In 1969, she began work at the IWK Hospital as she and Charles set up their home by the picturesque Oathill Lake in Dartmouth, Nova Scotia. The City of Lakes was where they raised their four children: Chamine, Farah, Saira and Ariz. The David children often referred to their house as the "Family Circus" as its walls were always full of friends, family, dogs, laughter, and shenanigans. Their friends found the David household a welcoming and open space, and many formed close relationships with both Charles and Yasmine.
Known as the diligent and compassionate Dr. David to many in the community, Yasmine had an accomplished career. In addition to her extensive training and skills as a paediatrician, her ease with young mothers was celebrated through the Well Baby Clinic. Yasmine was a devoted and loving wife through Charles's illness until his passing in 1991. She continued to work and support her family through this hard time. Even after Charles's passing, their love was everlasting; an inspiration and testament to true love.
Friends of Yasmine knew and loved her for her brilliance, sharp fashion sense, and delicious baklava. She was a great friend and listener who provided sound advice. She was generous in spirit, time, and all her recipes, which can thankfully live on through her family and friends. She also had a deep love of music and was a melodic singer, pianist, and violinist. Prior to her illness she was an active member of the Ismaili community.
We will all miss the beautiful smile Yasmine had when she was surrounded by family and friends. She is survived by her four children, Chamine (Bud), Farah (Sandy), Saira (Zoltan), Ariz (Margaret); her ten grandchildren, Aashir, Alisha, Suraya, Ria, Gabriel, Zarah, Safia, Raina, Alaya, Taya; her siblings, Farouk (Zaitoon), Nasrine (Azfar), Azim (Yasmeen) sister-in-law Nora (Beju); and all her nieces and nephews, including Zahid (Supriya) who spent every summer with the four David children.
In lieu of flowers, donations can be made to the IWK foundation or the Heart and Stroke Foundation. The family would like to thank Dr. Lewis, Dr. Rockwood, Dr. Dixon for their care and compassion, as well as Dr. Jackson and Dr. Sullivan who saved Yasmine's life eleven years ago. We would also like to extend thanks to all the staff at the Parkland at the Gardens. The family has deepest gratitude to Kyler Auguste for the amazing care and friendship that she provided to Yasmine over the last number of years.
A private family service has already occurred. Please join us for a celebration of life at the Westin Nova Scotian on November 3, starting promptly at 11:00. The Zoom details for the service are available below:
Time: 11:00am
Zoom Meeting Link: Celebration of Life Zoom Link
Meeting ID: 836 6104 9259
Passcode: 208442